Industry News
Clean Up, Communicate Clearly & CREATE!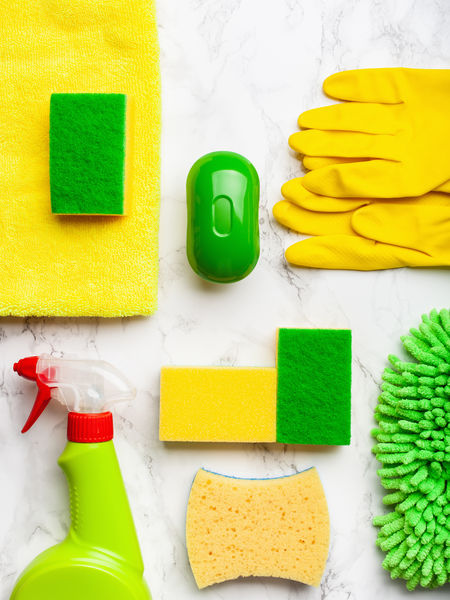 The only way to view this time of COVID-19 is to think of this as both a Sabbath, a rest for the typical frenzy that can invade your working life, AND as an opportunity to clean up, communicate clearly to customers and create new and exciting ways to pursue your business goals.
RESTAURANTS and TEA ROOMS
The hardest hit tea-related businesses are restaurants and tea rooms in areas where local government have requested shutdowns or to-go-only service. While you may be closed to walk-in customers, you're not closed to all activity. Now is the time to super-clean everything, from floors and furnishings, wipe down all merchandise, and scour that kitchen as if your favorite elderly relative might be eating food made there.
• If you can afford to retain some help to do this, fantastic. They'll appreciate the wage and the activity, and you won't have to go it alone. Turn on the music, instruct everyone on what products to use and how to use them, and start the cleanup together.
• Re-think your employee manual. Go through it knowing what you've learned about health and safety and adjust the instructions accordingly.
• Purchase appropriate soaps and cleansers for the public and employee bathrooms and the kitchen. This goes for hand washing, and soaps used to clean pots and pans, cutlery and dishes, floors, and any surface in the kitchen and bathrooms. Rethink your supplies and suppliers, as appropriate.
• Make sure your linen supplier/laundry is up to the task in the future or scout others who might do a better, more careful job.
• Check the water temperature of your dishwasher and make sure it's hot enough to sanitize; adjust as necessary. Make sure you have enough soap and that it's powerful enough for the job.
• Check your tea kettles too, especially if you use electric ones. Make sure they're temperature appropriate for brewing tea. Consider buying kettles that have variable temperatures; makes brewing easy-peasy.
• Review your food suppliers. You may not be able to order for a while, but now is a good time to make a list of potential suppliers and to check on their availability when you re-open. Make a list of questions to ask, especially are they instituting what they've learned from this experience into their protocols for the future.
FOR TEA SHOPS, TEAROOMS and RESTAURANTS
How do you communicate with customers? You have the time now, so deeply review newsletters, email communications, web site content, and in-store signage. Analyze as much as possible what works and what needs improvement.
Keep the channels of communication OPEN even if your mortar-and-brick business is not open.
Communicate at least weekly.
• Use whatever social network to communicate: Twitter, Instagram, Facebook.
• Be old-fashioned. Send them a letter, and enclose a teabag (wrapped in cellophane or paper, not loose!) You cannot imagine the joy of receiving something fun in the mail when you're quarantined or sheltering in place.
• Call or text those special customers.
• Do you blog? Great. If not, now is the perfect time to start one.
• Make changes NOW to your web site about your hours of service, to-go services, mail-order services, and put a big blurb of a thank you to all your customers for their understanding. Ask how you can help them!
• Get a second pair of eyes for the web site, especially if you haven't changed your web site in ages. You'll not only help a graphic designer stay in business, you'll discover many ways to improve communications between your business and your customers by adding new features.
• And, rethink that content! Update as necessary and add new articles whether it's for Tea 101, commentary about products and teas, or profiles of your staff or suppliers.
Educate and Amuse.
• Refer your customers to your landing pages that explain the ABCs of tea.
• Share recipes, tea travel tidbits, and of course, the varieties of ways to prepare teas using equipage from around the world. Gaiwans, anyone?
• Make your comments light and newsy and general.
• List your website address but don't push sales heavily. This is a tool for cementing your relationships. When in doubt, follow the 80/20 rule; inform 80% of the time and sell 20% of the time.
Sell, if you're able.
• Offer 'appreciation discounts' for online shopping or mail-order requests by phone.
• Inform customers of new arrivals of teas or tea wares.
• Take special orders, if you can accommodate them.
• Offer to deliver tea baskets locally to those quarantined (packaged items only!)
• Remind them of what you can, and cannot, ship and how long it will take.
• Get onto your local YELP! Platform or check out Google Business at https://www.google.com/business/
CREATE! Let your imagination soar!
• Develop those recipes you've been meaning to amp up. Try new tea mocktails, seasonal punches or summer tea drinks. Print up recipe cards for customers.
• Rethink and refresh table settings, menu design, and signage.
• When's the last time you painted or carpeted? What looks tired and could be replaced or, at least, thoroughly cleaned?
• How can you better use your wall space, store windows, counter or shelf space?
• How can you evolve? What other goals do you have for your tea-related business? What can you do now to learn, to explore, to put your goals into effect?
Ask how your customers are faring.
• Ask what you can do for them. Some of the best ideas come from customers who are asked, "What do you need? What else can I do for you?"
• Remind them they deserve the peace and serenity that comes with a cup of tea.
Say thank you.
• Thank your customers on every medium for their understanding and their support.
• Thank your vendors, thank your employees, thank everyone and anyone who helps you share the pleasures of tea.
We at Adagio appreciate your business. What can Adagio do for YOU? We're here to help. Reach out at orders@adagio.com