Selling
Mother's Day B2B Tea Options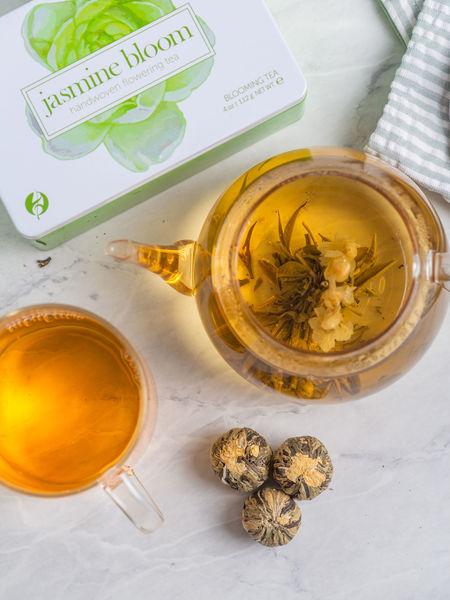 Mother's Day is soon to arrive and gift givers are looking for uplifting, healthy options. Happily, tea perfectly suits the need! Whether you have pivoted to online sales or curbside pickup, we have some beautiful suggestions to perk up your Mother's Day business.
For easy, ready-to-sell gifts, start with our Sunlit Blooms gift set. It contains three exclusive blends packaged in lovely, decorative tins, perfectly suitable for Mom! The set includes a caffeine-free herbal, a low caffeine green tea, and a playful black tea. Add a jar of raw honey as an upgrade!
Another favorite is our Blooming Trio gift set of blooming teas. They are hand-tied tea leaves that open while steeping to reveal a flower within. They are tasty to sip and beautiful to behold. Select from the complete gift set or just one of the three varieties.
Six tins of one tea or six complete sets are the B2B minimum for both of these sets.
Our double-walled ceramic infuser mugs come in a variety of designs suitable for nearly any personality or season. They keep tea warm and toasty, while showing off mom's fabulous style! They come with lids and infusers for a complete tea-for-me moment.
For extra thirsty moms, or those that like to share, consider our PersonaliTEA teapot line in springtime colors. They hold about four cups of tea and have their own infusers. Easy to use, durable, and classic in design.
Check all these out on www.adagioXL.com or browse for more ideas. Email us at orders@adagio.com for more information and suggestions.