Industry News
Tea Trends for Tea Shops, Restauranteurs, and Tea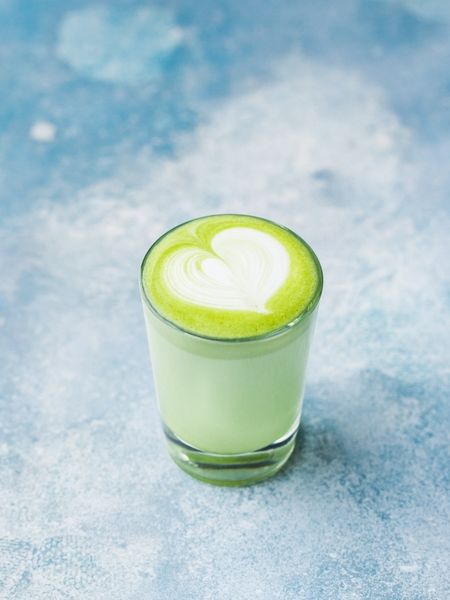 Professional analysts at home and abroad all agree that growth in the consumption of tea will continue not only through 2020 but through much of the decade ahead. Although this growth is estimated to be only 3 and 6% for the U.S., that does add up to tens of millions of dollars in this continuously burgeoning market which is now estimated at 158 million, or nearly half of the U.S. population.
The statistics do not reveal what the biggest selling element of the market is for the tea retailer: artisanal teas. All across the processing spectrum, from whites and greens to oolongs and puerhs, artisanal teas continue to provide exceptional flavor, and the well-educated consumer's appetite is not wavering one bit. High-quality, carefully-crafted black teas are now an industry staple and their prices match the effort expended to create them. More importantly to you, the savvy customer is willing to pay the price for exceptional teas across all processing styles from white to puerh whether they're single-estate, organic, or premier blends.
For the tea shop retailer, 2020 is the year to reach out to your customer and encourage the teabag consumer that convenience is certainly a great reason to buy but it's always what's inside the teabag that counts. Today, more than ever, the consumer can not only get the convenience of a tea bag, she can get the finest bags, woven for exception steeping and bags with the finest full-leaf teas from around the world. And, because full-leaf tea in bags more steepings than those with fannings or dust, they're a great value. Offering samples of these high-quality teabags is imperative to introduce and educate these consumers to the pleasures of better quality tea.
For the restauranteur and bar owner, serving after-dinner teas and tea-infused cocktails are gaining in acceptance, especially when training of bartenders and waiters is polished and professional. Statista.com estimates that by 2023, 82% of spending in the tea segment will be out-of-home consumption in these very venues. While statistics are always interesting, we've opted to give you some general information of what we see as top sellers for the year ahead, and suggestions about how to market and sell these to your advantage.
Another tea beverage for the bar owner and restauranteur is Cold-brew Tea. Using the cold brew method for green tea is particularly effective as it eliminates the possibility of leeching out flavor and xanthines too quickly when water that is too hot for greens is added. The same cold-brew technique works well with oolongs, blacks, and puerhs offering a smoother texture, softer taste while preserving the intrinsically tea taste. If you have rush times, having a steady supply of tea cold-brewed speeds up service while sustaining the high-quality your customers have come to expect with in-house tea drinking.
BOBA, MATCHA, and RTD are NOW STAPLES
The U.S. has not only embraced the boba tea (made with tapioca balls,) the beverage has moved out of Japanese and Vietnamese and into mainstream venues everywhere and the enthusiastic pre-teen, teen, and college age consumers segments of the market continue to grow. Here, again, offering samples and RTD version are sure ways to amp up sales.
Greens are continuing to gain a foothold especially the powdered Japanese green tea, matcha, and the companion products of matcha-flavored cookies, candies, and as an ingredient to sell for at-home baking. Matcha is becoming the go-to ingredient in cocktails, punches, and other tea drinks. If you're a chef or bartender, here's your chance to create unique recipes to share with customers to take along with their purchase of matcha.
RTD (ready-to-drink) teas shows no sign of abating and may increase with the introduction of more flavorings and more styles of packaging. RTD teas are seen as a viable alternative to soft drinks, more interesting than plain water, with the side benefits of health, hydration, and refreshment. If you have the space to offer a refrigerated case to hold RTD teas, you're in a position to amp up sales considerably but even ordinary shelf space is a winner because bottles of tea are flavor-stable and priced for everyone's wallet. The convenience of a take-away tea drink is a paramount desire of many consumers and for you, an opportunity to introduce greens and oolongs to consumers unfamiliar with anything but black iced tea drinks.
RTD bottled and canned teas have a new twist is ahead: Carbonation. No doubt trying to capture the cola-loving segment of the market, tea manufacturers are quickly the addition of carbonated water to their tea brew for a tactile mouth sensation while delivering the know flavors of teas, particularly green, oolong, and black.
CONSIDER PRIVATE BRANDING
The Tea Association of the USA reports an uptick in private branding across all retailers and this invites a win-win factor for the tea salon or restauranteur aiming to market their venues to a wider audience. The cross-marketing possibilities are also exciting. Choosing food markets, farmers markets, and beverage stores to carry RTD or packages of teabags or even loose leaf teas in your own self-branded tins will not only help you sell a lot more tea, but will widen the awareness of your company name.
Start with a limited selection of teas in a limited selection of other venues, then grow. Use small info cards in all your packaging to inform customers where your teas can be purchased outside your main location. And, on any product sold in other markets, make sure your original location is printed on the packaging.
We at Adagio Wholesale can help you achieve your private branding goals. Just ask us: orders@adagio.com