Selling
10 Ways to Encourage Impulse Buying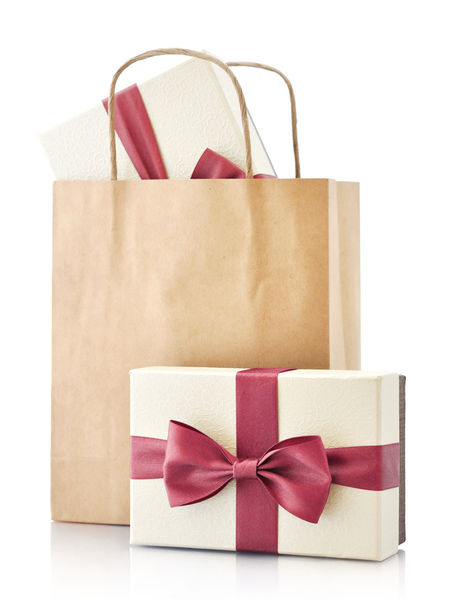 Impulse purchases are not just for the checkout zone. With an eye for innovative displays, strategic placement, and choosing the right merchandise, you'll see rising sales.
Here are a few suggestions:
1. Start with Your Window Display: Large items like table-top samovars or furniture are fun ways to decorate your shop windows, and they provide ways to display smaller items. Too often, shoppers think of items in windows as decoration, and need to be reminded that they can be purchased. Just step inside and ask! So, ALWAYS include a sign indicating that EVERYTHING in the window is available in the shop for purchase.
2. Sell In Your Decompression Zone, the area shoppers step into first when they open the door. If the area is wide enough, consider tiered wire baskets, stuff each basket with sale items or holiday items, add signage to indicate sales or limited offerings, and watch sales increase. This is also an ideal place to both announce sales or upcoming events.
3. Point of Sale Space. If you have a specific location for writing up sales, this is the tried-and-true place for an impulse buy display. On the counter next to the register or POS tablet, place a three-tiered tea service tray and load each level with small items: scoops, drip catchers for teapots, small tea mints or candies, for example. (Add a sales tag to the tray, too.) Or, use baskets with partitions or displays of the items themselves like a pyramid of small boxes of merchandise, tea mugs to hold honey sticks, or a dowel-style paper towel holder to stack napkin rings. Whatever you're selling, put it in or on something that you're also selling. Change the items frequently.
4. Choose the Right Merchandise and Price it to SELL: Sometimes, you have to think small to make big sales. Consider products in Trial Size, Travel Size, or small items that a customer can easily pick up with one hand like filters, temperature gauges, boxes of decorative sugar cubes. A small price is important, too, like under $10.
5. Place complementary items next to one another throughout the store. A form of cross marketing, placing accessories next to utensils always works: filters and strainers on your loose leaf tea shelf, or add scoops, scales, temperature gauges, and if room, electric kettles. No need to put out your entire stock, choose 1 to 3 items and place them strategically next to your canisters of tea. Use the rest on their own shelf area. Place flavoring ingredients like chrysanthemum, rose, or osmanthus teas to encourage blending.
6. Place impulse items next to your best-selling items. Wherever you display the most popular go-to items in your shop is exactly where you should introduce smaller impulse-driven items. Add signs like NEW! or JUST IN! to reinforce the message.
7. Leverage Online and Mobile Tools: Anytime you promote something on one medium, promote it on all. If online sales are a big part of your business, go a step further and offer "online only" bargains on a regular basis. Conversely, offer "in-store only" bargains to draw people into the shop. Use the social media that shows off your merchandise best: Pinterest, Instagram, Twitter, Facebook, and (of course!) your web site. Also use social media to introduce new products to encourage impulse buying.
8. Use Signage Thoughtfully. Whenever possible, opt for round-cornered signs vs pointed ones. Use color: red remains the most "look at me" color, however bright yellow and electric blue are also effective. Use words that encourage impulse purchases: Buy One, Get One FREE or TODAY ONLY: 25% off, or Gifts UNDER $20, or any variation of these themes will work for you.
9. Encourage your staff to upsell. This takes a discernment by your employees to be informative vs. hassling, so train them well. Take note if the customer already has something in her/his basket or hands. This is an opportunity to ask if they need a complementary item. For example, if they have a teapot in hand, suggest a teabag holder tray, if they use them, or a loose-leaf tea filter. If they have a scoop in hand, suggest a holder for the scoop. And, always, if you're having a tasting, ask the customer if they've tried the products and, if not, steer them to the demo area. (Everyone loves a freebie!)
10. Nothing encourages impulse sales better than a sample, so continue to offer samples of brewed tea, cookies and other sweets, or bowls of honeys and small pieces of bread for tasting. Never send the customer off to find the product themselves; put it in their hands. Have a complete display of the products you're demonstrating right where you're doing the tasting so you can place the product in their hands.
11. Bonus Suggestion: Sometimes merchandise is so new to a customer, she may not know how to use them. If you have an unusual kettle or individual teapot or ethnic tea paraphernalia, set up a demonstration on how to use it and invite customers to try it out. Not everyone will be skilled enough to pour green tea from two feet up Moroccan style, or manipulate a gaiwan as a vessel but they'll have a blast trying. And, if you mention that practice makes perfect, what better reason to buy one and try it out at home?