Staff Training
START TODAY To Hire Extra Holiday Help
THE SHORT CHECKLIST FOR HIRING SEASONAL EMPLOYEES:
Determine the number of seasonal hires and what they will do.
Be willing to pay competitive rates.
Post opportunities NOW.
Get referrals.
Don't just interview Audition Everyone.
Check references.
Hire personalities to match the jobs you have.
Train. Train. Train. Train. Train.
Over hire.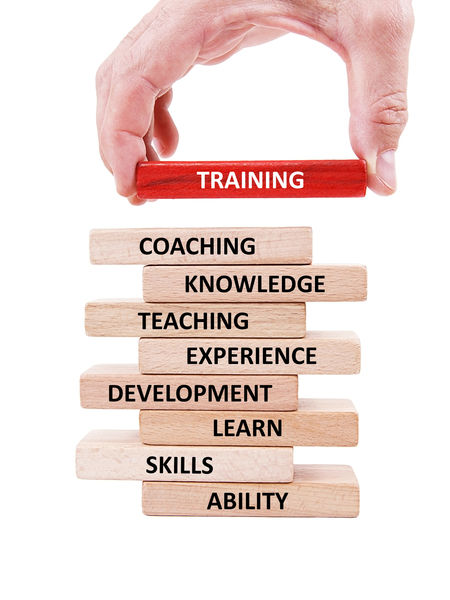 THE COMPLETE PRIMER FOR HIRING SEASONAL EMPLOYEES:
Hire Extra Help. Don't expect to ask waitresses to gift wrap or cashiers to create gift baskets or product sellers to double as waiters. Hire what you need and pay the going rate or offer commission incentives.
Ask current employees what they need. You'll get the best ideas for sharing duties, exchanging tasks, seasonal requirements, and may get a referral or two from them.
HIRE THE PERSONALITY TO FIT THE JOB
Don't hire shy people to serve customers. But hire them! Use them for gift wrappers, window display designers, marketing and displaying of merchandise, Internet orders, shipping, and/or creating gift baskets.
Hire outgoing personalities for sales clerks, wait staff, cashiers, and answering the phone, but make sure they're putting your business's interests beyond their need to be the center of attention. The focus, as always, should be on the customer.
Get referrals from like-minded sources: culinary schools for cooking and wait staff; discreet signs in your shop window to attract dedicated customers as sales personnel; current employees for seasonal ones, and local vendors.
DON'T JUST INTERVIEW, AUDITION EVERYONE
Resumes are essential for checking references (which you must!) and getting basic information, but for waiters, sales staff, or gift wrappers, audition them! Give a few samples to see how the gift wrapper works. Are they quick and neat, slow and sloppy? Hire the person with innate creativity and a penchant for neatness.
Show a potential waiter your typical table service then ask them to take an order, serve, and take clear the table. Are they graceful and careful? Do they know service protocol Use hand-written orders? Can the chef read their handwriting? Use a tablet or similar device? Can they pick up the technology easily? It probably shouldn't have to be mentioned, but are they clean and neat from hair to shoes?
For sales clerks, explain the variety of teas or gift items you sell. Do they seem interested? Do they know how to operate scales for weight and the tablets or registers for sales? Ditto for credit card machines.
If you're a high-end coffee roaster or own a fine restaurant, finding hires that appreciate coffee is legion, but are these new hires willing to learn about the artisanal or single-estate teas your offer? Give them a sample tasting to test their palate and their appreciation. Hire mature workers. They're reliable, knowledgeable, and they'll show up on time and stay until the job is done.
GET THE WORD OUT IN A TARGETED WAY
Hire local. Friends love to visit shops where friends work. Opt for personal and business contacts for referrals, unless you need hundreds of hires. If you have a huge company, definitely pursue social media. Hire hourly seasonal workers in the same way you hire full-time employees. Check those references! (Can't say it often enough.)
TRAIN, TRAIN, TRAIN (See a theme here?)
During the interview and audition process, determine the potential of your hires. Even the most experienced employee needs to understand how your business works and what you expect of them. That means training. Train new hires on any equipment you use daily and have them practice sales execution. Determine if they need more training and for what tasks. Note the new hire's attitude when they're corrected.
Partner each new hire or several with an established employee, as possible. This mentee/mentor relationship takes the slack off you answering every single question that comes up. Your established employees will soon discover if you have self-starters/quick learners.
Ask potential hires to observe your business in action. (A half or full hour after the initial interview would work.) If your pace aligns with their capabilities, great. If not, it's best to learn that immediately.
Be clear about company standards for behavior, dress codes, schedules, days off, and how long the seasonal hire will last. Some employers no longer allow personal to use cellphones during work hours, only during lunch time or breaks. Make sure employees understand your policy, if you have one. Put this information on a poster in the employee bathrooms and employee break rooms.
Be specific about what you expect of them. Describe a successful employee. Discuss perks, if you offer them, like inventory discounts, meals, parking or public transportation discounts, insurance, payment schedule, and of course, hourly rates or salaries. Be clear if you're flexible or limited about scheduling.
Discuss up front whether or not there is potential for permanent hire. Put everything in writing, and give a copy of your "What to Expect When You Work for Us" to every new hire.
Over hire. Nobody's perfect. If you have a reserve pool of possibilities, you'll be fine.
Order holiday inventory from Adagio Wholesale as soon as possible. We have a delightful selection of teas, accessories, and gifts to please every customer. Write orders@adagio.com Need to pick our brains about what to order? Schedule a call with us. To preview our inventory, please visit http://www.adagioXL.com