Selling
New SimpliciTEA Teapot – Rave Reviews!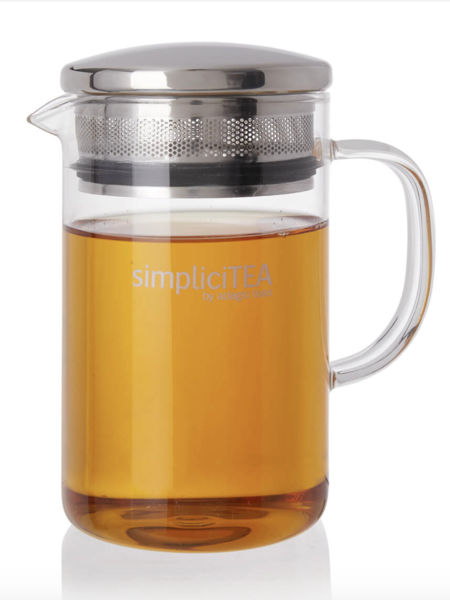 One of the newest additions to Adagio Teas is the SimpliciTEA Teapot. Added to our line of functional, stylish teaware back in May of 2019, this little teapot is the answer for tea fans that like the ease of a gravity style steeper but prefer glass. Made from borosilicate, laboratory type glass that can withstand the temperatures of tea brewing, SimpliciTEA also boasts a fine stainless steel filter in the lid to hold back the smallest of leaves while decanting.
SimpliciTEA's volume is 12 ounces, which is perfect for cubicle brewing, table service, or two cups of tea with a friend. Modern and clean designs aspects ensure it fits in with many type of décor for home or food service use. It is also nicely affordable at $19 (suggested retail price). Pair it with a seasonal tea sampler for easy holiday gifting.
You don't have to take our word for it, SimpliciTEA teapot is getting rave reviews! Check out the happy customer reviews on our wholesale website here. Order soon to ensure you have them for your gift sets today!