Tea
Fall Teas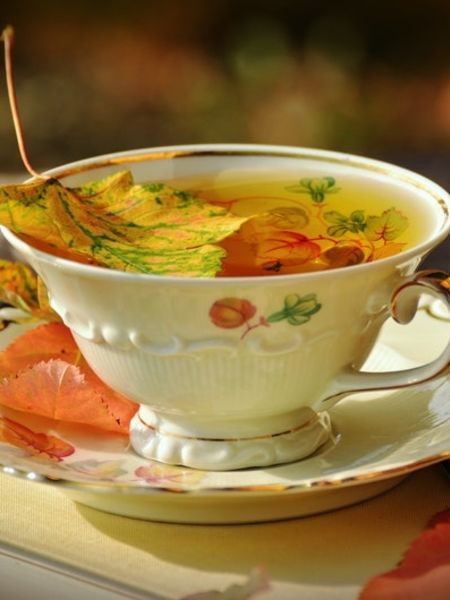 The summer breeze carries a hint of autumn in its sweet chill. The air smells crisp and autumn will arrive sooner than we know it. With the changing leaves comes transitioning menus. Time to start thinking about what teas you'll offer for fall. As college students make their way back to school, doting parents will be sure to send their kids back with an impressive tea collection.
Spiced Apple Chai makes the perfect cup of fall to match the colors of the dark red teas and the smells of autumn.
Going along with the importance of smell to season, we can't forget to include a Honeybush Pumpkin Chai for the fall menu. The last week of August is generally when Pumpkin everything gets launched, so take advantage of this and plan accordingly. Announcing the arrival of Pumpkin can be a fun social media event since Pumpkin fall flavor could have its own holiday when it's launched due to the reaction people have over it on social media.
Chai teas are a staple to the cooler weather tea market. The spices warm up the soul better than chicken soup and pair well with the atmosphere changes. A nice Masala Chai, or Vanilla Rooibos Chai will pair well with the autumn leaves. Or try some of our newer Chai teas, the Gaucho Mate Chai, a lovely twist on traditional Chai tea, or our Thai Chai.
Going along with the spice theme, our newest tea, Hot Cinnamon Spice, will delight the senses. A delicious cinnamon delight to sip over a campfire or as a breakfast tea, the spice invigorating the senses.
For coffee lover's rejoice, we have a Decaf Hazelnut Creme tea. The nutty warmth of the hazelnut lends to the fall season. Offering a decaf selection of fall teas that can be sipped slowly right before bed while curling up beneath the blanket with a good read.
Have you thought of your fall menu yet? Contact us if you'd like some samples for the fall menu.