Serving
Cold-Brew Guide for Gallon Iced Tea Pouches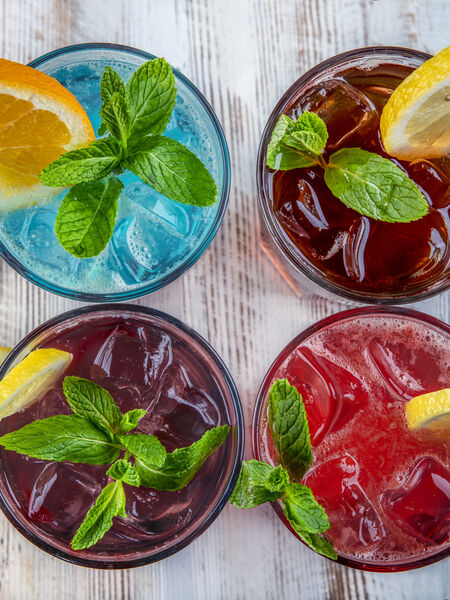 Here's a quick guide to cold brewing with AdagioXL 1-gallon tea pouches. Many of our food service clients use our gallon iced tea pouches when the temperatures rise to make delicious, refreshing tea. A popular way to prepare them is by using the oh so popular cold-brew method. This brewing method is beneficial for the ease of preparation as well as for the smooth, flavorful result. Sometimes cold-brewing can bring out subtle, flavorful, nuances in tea that might not otherwise reveal themselves when brewed hot.
For regular strength:
- Add 1 x 1-gallon iced tea pouch to a gallon (128 ounces or 4 quarts) of cold water
- Refrigerate and leave to steep for at least 8 hours
- Remove pouch and serve
To make a 2:1 concentrate:
- Add 2 x 1-gallon pouches for every 1 gallon of water
- Refrigerate and steep for at least 8 hours
- Remove pouches
- Pour ½ glass or cup of cold water and ice
- Fill to top with cold brew concentrate and serve
You can also make a concentrate by putting a 1-gallon pouch in a ½ half pitcher full of tea. Follow the second direction and below in the 2:1 concentrate prep above.
Some guides say that cold brewed tea can be stored up to seven days if kept cold and tightly sealed, but 48 hours is probably the most you should go in a food service environment, where the tea may be in and out of the fridge, or on a counter much of the day. If the latter is more likely for your business, meaning the tea is usually at room temperature, it will only stay fresh for about 8 hours. In this case, discard at the end of an 8-hour shift.
Happy Brewing!