Tea
NEW – Mocktail Teas for Starry Summer Nights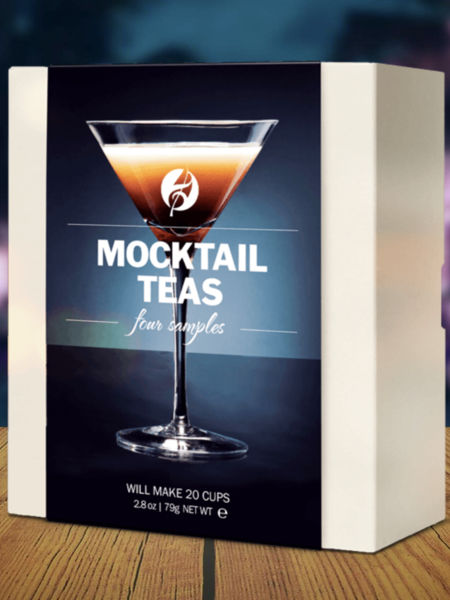 Summer is here and it's never been more important to relax. While 2020 keeps pouring on the external stress, we have the perfect sampler for booze-free relaxation.
Checkout our Mocktail Teas Sampler in the gift section of our wholesale website. With a wholesale minimum of just six sets, you can entice customers to imbibe without popping a cork or adding a hangover to their already challenging mornings.
The sampler includes these cocktail inspired blends:
Peach Bellini – A fruity, fun caffeine free peachy herbal tea for sunny beach days or starry summer nights lit with fireflies.
White Fuzzy Navel – Whispery white tea with the throwback flavors of orange and peach without the buzz. Festive and refreshing! Low caffeine.
Pina Colada – An herbal, caffeine-free take on the Caribbean classic with hibiscus, pineapple, and coconut. Serve iced and add a splash of prosecco, we won't tell. Shopkeeper's secret!
And finally, our new Kentucky Bourbon – Sip slowly as a hot or iced tea, or use as a bourbon replacement in a mint julep. Sophisticated and smooth for quiet afternoons when roses bloom and cicadas sing their summer song.
These teas are also available in our B2B loose leaf bulk offering so you can create your own mocktail kits. Perhaps pair with a cocktail shaker for fast chilling and some adult beverage tall glasses for hostess gifts. Contact orders@adagio.com for samples. Cheers!