Marketing
Instagram-able Iced Teas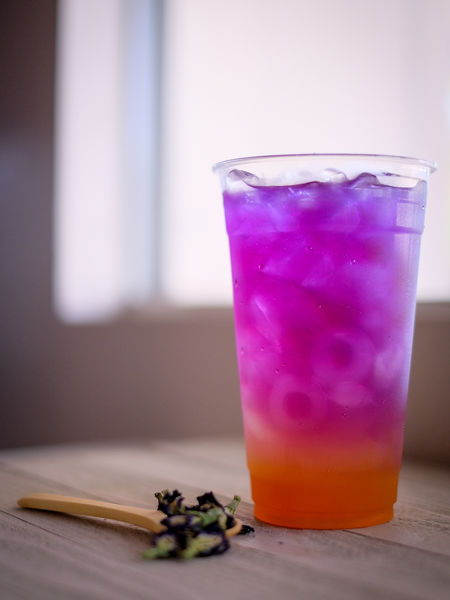 Visually appealing, colorful beverages are immensely popular. Did you know that they could also be marketing beacons to your business? Customers love to show off their eye-catching indulgences on social media and tag the places where they purchase them. This means free advertising for your business! Make sure you have yummy tea drinks that are IG-worthy!
Tea drinks can be colorful and refreshing or piled high with whipped cream, chocolate drizzle, and decadent. Create visually stunning drinks to entice your customers to share your awesome menu. Herbals that infuse, pink, yellow, blue, or purple provide an array of options to work with. Also a premium grade of matcha green tea powder brews up to a vibrant green, and is so good in vanilla milk shakes for an icy treat.
Here are some colorful teas for your menu:
Turmeric Bliss – Bright golden yellow in color, this tea has a gingery finish but is bright and fruity with orange and mango flavors. Layer as an iced latte with something pink or blue for a gorgeous cup.
Dragonfruit Dream - This fruit herbal steeps to a light pink with a tropical taste of exotic dragonfruit. Light bodied and lovely with some soda water or ginger ale.
Wild Strawberry – One of our very popular fruit tisane but with a higher ratio of hibiscus flowers that infuse to a deep pink. Summery and tangy sweet, it is always one of our best selling iced teas. It also makes a very tasty granita if frozen in an ice cream maker. Add a drizzle of honey and a twist of lime.
Blue Mango – A new addition to our wholesale offering with flavors of mango and lychee that infuses to a bright blue color. Gorgeous as is, but you can turn it to an amethyst purple by simply adding a little acidity like lemon juice or hibiscus. Great for layered drinks and impressively tasty.
While not as colorful, you can also create a decadent chocolate beverage using Chocolate Truffle as a base tea or our Chocolate Chai. Steep strong and then add chocolate milk, top with whipped cream and a chocolate syrup drizzle. Yum!
These teas can put you well on the way to special media tea fame. Take advantage of the modern food photo culture to draw in more business. Let these drinks be your ambassadors. Don't forget the matcha!