Tea
New! Presto Liquids and Portions Leaf Packets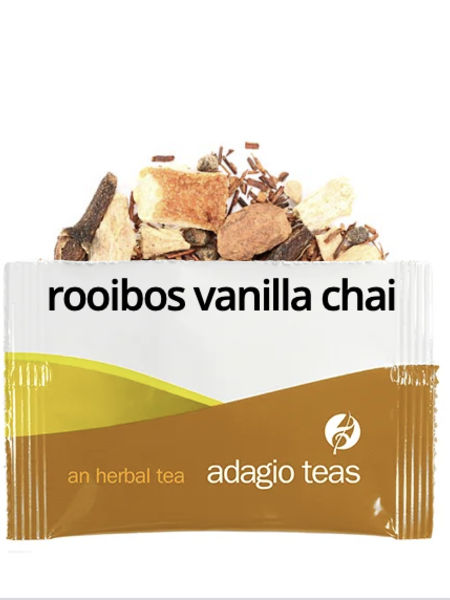 Newly added to the ever-expanding Adagio Teas offering, are Presto single server liquid tea concentrates and Portions single cup loose leaf packets. While both of these options are great for food service, they have application beyond.
Presto liquids are concentrated made from our very own leaves. The same as we sell for our loose-leaf offering. They are single serve pouches of 2 oz of liquid concentrate to be added to 12 oz of hot or cold water in a 14 oz mug or teapot for a perfect every time cup of tea. They are also handy for boba drinks, iced tea concoctions, and tea to go. Our customers are reporting that they are great for travel and having tea at work when leafy options would not be convenient.
Portions are pre-measured 4-gram packets of loose-leaf tea. Full sealed in air-tight mini-pouches, they are great for loose leaf tea without your server having to measure, or even handle the tea leaves. This means less waste for your business plus consistency and increased safety for the guest. They are also perfect for travel, hiking, and smuggling in a tea upgrade when only fanning grade teas are being offered.
Consider these tea conveniences for your tea menu or retail offering. Check them out at AdagioXL.com or email us at orders@adagio.com for B2B info.