Industry News
New! Raw Honey for Tea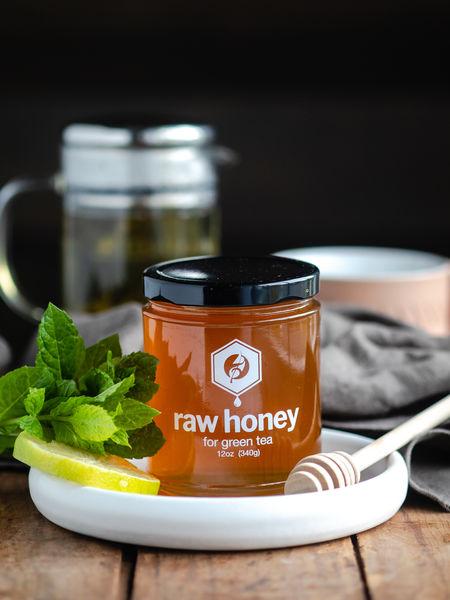 Adagio Teas' wholesale team is pleased to announce the addition of raw honey varieties curated to perfectly pair with different tea types. Tasting all the different honey types and learning which best suited each tea type, was one of the sweetest projects we ever had the pleasure of working! Pun totally intended!
Sourced from various points from around the US, these tea honeys bring their own character and level of sweetness. For example, Japanese knotweed honey, also called bamboo honey, has a deep rich flavor that suits rooibos and honeybush without obscuring their nuances. Similarly, the blueberry blossom honey is light bodied and super smooth to enhance garden herbals in a soft, subtle way, while the black locust honey for fruit based herbals is light bodied, floral-fruity with a hint of vanilla. Amazingly good!
In addition to these raw tea honeys, we have added some of the varieties that appeal to honey enthusiasts for their unique tastes and health benefits. Our raw sourwood honey has notes of anise, maple, and a hint of caramel. We have even added a beautiful tupelo honey from Florida and a highly sought after Manuka honey, revered worldwide for its reputed health benefits.
Packaged in 12 oz jars and sold by the case for any single varietal for business clients, these raw honeys make a nice retail addition for gifts, connoisseurs, and wellness seekers.
Remember to FOLLOW US on Facebook @Adagio Teas XL for product info and news. Stay safe and stay healthy!