Tea
Summer Teas – Papaya and Coconut Grove Pouchongs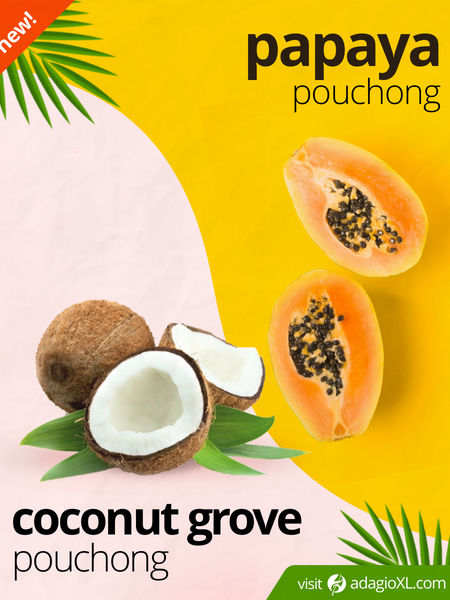 As summer weather approaches, it is time to prepare a tasty summer tea menu. Whether sipping at home, offering curbside pick up, or if you can now have clients dine in, consider these fruity, summery teas.
These two new pouchong teas are blended from a lovely, light bodied, light roasted pouchong tea from Taiwan with inherent floral-like notes. It makes a perfect base tea for warm weather tea drinks. The first of these is Papaya Pouchong, which blends the semi-floral character of the pouchong with the mildly sweet, buttery, melon-mango like notes of the papaya. Tropically delicious!
Our second new flavored pouchong blend is Coconut Grove Pouchong. It differs from our existing Coconut Pouchong tea with a more overt tea base, and bolder coconut notes, as well as a more competitive price. This makes it a better option for iced tea and other tropical tea concoctions. (Our existing Coconut Pouchong is more for tea aficionados.) Brew it twice as strong (more leaf, not more time), chill, and add simple syrup to sweeten. Pour over shaved ice for a refreshing, frosty treat straight from the islands!
Available for by the pound wholesale purchasing! Contact us for samples or more info for business accounts at orders@adagio.com.