Tea
May Brings Fresh Tea Menus
May brings beautiful things such as flowers and tea harvests! As we seek the best of this year's tea crops, your customers are seeking iced teas for the season.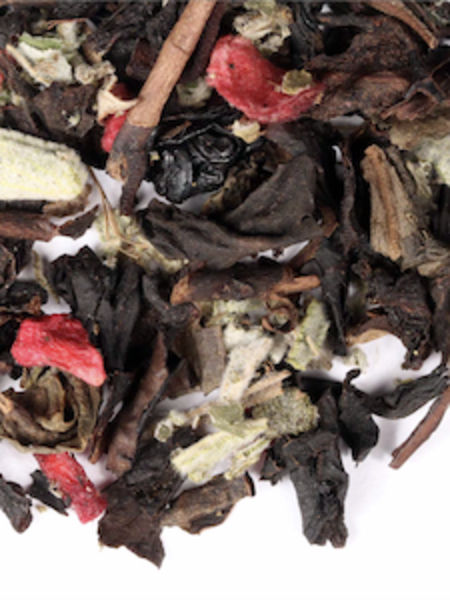 Most teas are as excellent iced as they are in their hot form. Easy iced tea options include premade pouches for quart or gallon, but also using loose leaf in brew to order method. If you need to make iced two quickly, you can brew it as a concentrate. Simply use half of the required amount of water for the total tea volume you desire but the same amount of leaves as usual. Add hot water and steep as you normally would. Once the recommended time has elapsed remove the leaves, and pour the tea over a pitcher filled with ice to dilute to proper strength. It helps to add sweetener while it is hot to quickly distribute. Add more ice to further chill. Easy peasy, lemon squeezy!
Here are our favorites for Iced Tea Season 2019:
Berry Blast – Fruit and hibiscus based caffeine-free herbal that is a perennial bestseller. Fabulous iced!
Blackberry Sage Oolong – NEW! Just added to our offering and is sublime served iced! Garnish with a spring of mint, extra sage or fresh berries.
Citrus Green – Also a historic bestseller with lemon and orange flavor in a smooth green tea base. Refreshing and lively!
Passionfruit Tango - Tangy-sweet, playful, and delicious! Based on a popular coffee chain iced tea, it has become one of our most popular herbals. Caffeine –free!
Ceylon Sonata – This Kenilworth OP grade black tea in its pure form makes the perfect base for tea drinks, boba, milk tea, and Arnold Palmer lemonade mixes. Flavorful on its own, it is quite versatile for black tea based drinks.
May your May be filled with beautiful flowers and spendy, thirsty clients! Be ready when they come and set your iced tea plan for summer now.