Tea
Tea Trends and June Tea Menus
The latest wave of trends in the tea world are spiritual/metaphysical in nature. The concept of holistically healing ties the ethereal and the sippable together. Spiritual healers of one sort or another are enhancing their offering with teas and herbal blends that support their clientele in the physical realm as they help work on their metaphysical growth. This also works in with the rise of the old timey apothecary type businesses with herbs, salves, tinctures, and all type of natural healing remedies to offer. Wellness of all kinds is a forward moving trend.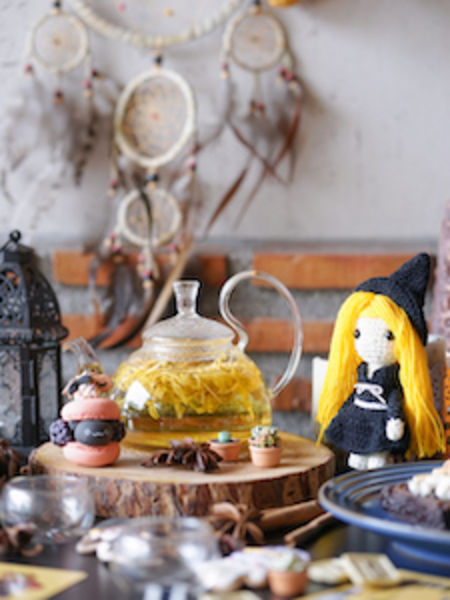 With this in mind, teas such as Turmeric Bliss with its golden hue and mango orange flavor, with a ginger snappy kick makes a playful iced tea. Add a little ginger ale for a lively refresher.
Also Daydream is a wellness blend devised for emotional support with calming herbs. Soothing and comforting, it is helpful for those with anxiety, heavy stress, and in dealing with loss. Kindness in a teacup!
For June, also consider these nice teas for iced teas: