Tea
March Brings Cooties and Teas to Help!
Despite what you might see online, there is still no cure for the common cold. That said, tea and tisanes may certainly help make their symptoms more tolerable. The mere act of sipping a hot beverage can ease congestion and soothe a scratchy throat. If you have to suffer, why not suffer with a hot cup of something lovely?
With wellness teas being all the rage, here are our best sellers for the cold and flu season:
Blood Orange Herbal – A tasty blend of hibiscus, rose hips, and citrus for a whole body soothing beverage. Add a little ginger to ease tummy woes.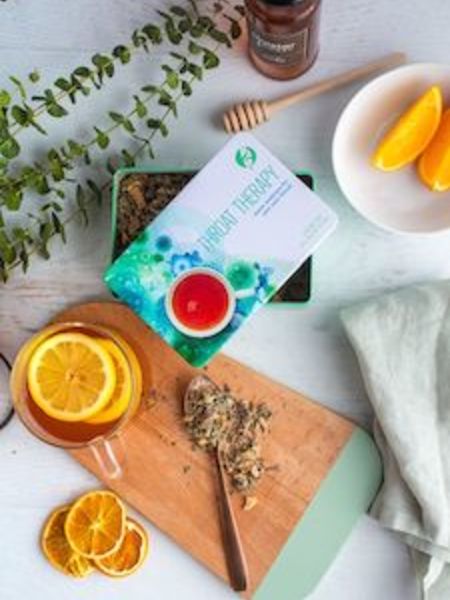 Minty Comfort - Bright mint, eucalyptus, and Echinacea are main sources of comfort in this herbal blend, with some juniper berries to boost your spirits.
Speedy Recovery - Restorative elixir of green tea, ginger, licorice, mint and fennel.
Lemongrass Ginger – A zesty blend for anything that ails ya! Lemongrass, ginger, peppermint, a hint of licorice root, safflower and cornflowers.
Throat Therapy – Soothing for colds and other throats challengers. Popular with singers, teachers, and orators of all sorts.
Visit our Wellness and Herbal tea sections for more delicious and helpful blends to soothe your suffering customers, staff, and even yourself. Wishing you good health and happy March days!