Tea
Tea and the Pursuit of Love
As your clients fight winter's frigid temps, help them hold on until spring with fun amorous, Valentine's tea fun! Whether your customers seek chocolaty teas or creamy, fruity flavors, we have them covered! Here are our suggestions for February and Valentinian teas: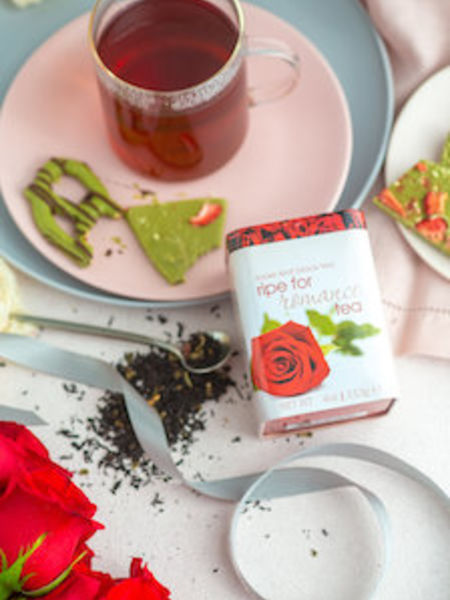 Valentines – An Adagio long time favorite with the richness of black tea and the decadent flavors of Strawberry and Chocolate with a few rose petals to make it pretty.
Tiger Eye - Also a black tea, but with the brownie-like notes of chocolate, caramel, and vanilla. You can rename this one with a confectionary theme.
Chocolate Chai Pu Erh – Earthy and rich for a spicy, chocolaty taste experience.
Hugs and Kisses – A sweet, rooibos based, caffeine-free hugs in a cup. Available in tins or loose leaf bulk.
Berry Crème Compote – Berries and crème flavor in an herbal tisane blend for a tangy sweet Valentine. Brews pink and pretty!
Ripe for Romance - Another Adagio classic inspired by the dark chocolate Raspberry Crowns Godiva used to sell long ago. Sweet and tart raspberries, with rich dark chocolate in a beautiful black tea base.
Pecan Turtle – One of our latest additions with caramel, chocolate, and nut flavors in a caffeine free rooibos blend. So delicious! Jasmine Phoenix Pearls – Jasmine can have an amorous affect and pearls make for an elegant Valentine treat.
Order soon for a happy Valentine's Day Menu so your customers can share the tea love!