Tea
Trending Toward Iced Tea
As winter wraps up, inquiries from our clients are predominantly turning to iced tea options. All signs point to a brisk iced tea season!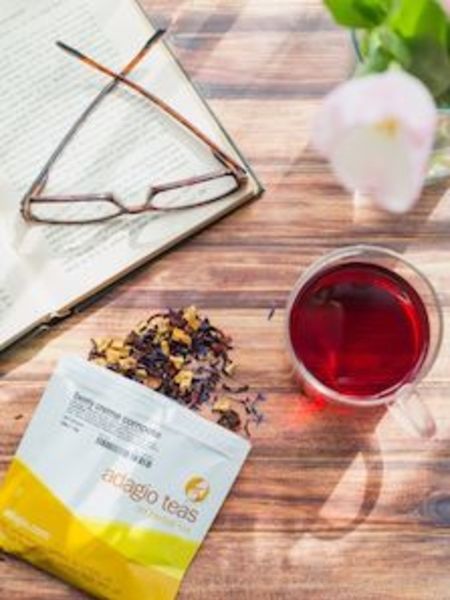 Any good quality tea should lend itself well to being served hot or iced, so it is likely that your current menu bestsellers for hot tea service, can also transfer easily to iced tea. Test them and then consider what else might be needed to cover spring and summer flavor options.
During these months, we often see an upturn in berry, citrus, and tropical motifs., while peach teas are a perennial bestsellers. Herbals continue to be on fire so-to-speak, so be sure you have a nice spectrum of caffeine-free botanical goodies to serve as refreshing iced tea.
Consider these flavorful options for your iced tea menu:
Berry Crème Compote – Fruit tisane with hibiscus, berries and a hint of crème to mimic simmered berries with a dollop of whip cream. Angel cake optional.
Lemon Meringue Green – Light bodied blend of lemon and fluffy meringue creaminess in a steamed green tea base to uplift for the seasons ahead. Divine!
Kona Pineapple – New to our herbal collection, this is a pineapple sans coconut option for those who prefer it thusly. Caffeine-free and tropically satisfying.
Passionfruit Tango – Another new tisane to our herbal offering, incorporating the tantalizing tastes of mango and passion fruit with the sweetness of cinnamon and citrus lift of lemongrass.



Need Sweet Tea?

Ceylon Sonata – If your clientele insists on sweet tea, help them level up to the taste of better tea. Our Ceylon Sonata is a full-leaf Sri Lankan black tea with all the right notes to taste comfortably familiar but with the depth and layers of a high quality full leaf tea. Steep strong and add simple syrup to entice the sweet tea sippers in your area!