Tea
Seasonal Shift - Spring!
There is a little winter left here in the Northern Hemisphere but most people are getting a sense that spring is near. With it comes the notion of nature renewal and the same in our selves. Perhaps it is a blossoming of the potential of the introspection of winter and its possible realization.
As warmer months and spring holidays, and events approach, consider uplifting teas to provide buoyancy to the mind and spirit, such as:
Cherry Green – Our steamed green tea base with fruity cherry flavor and rose petals to help celebrate Cherry Blossom Festival. Delicious hot or over ice.
White Eternal Spring – Our response to others' youthful, fruity teas, this blend of Bai Mu Dan white tea has superfruit pieces, hibiscus, rose hips and the flavor of mango and pineapple. Fruity, delicious and maybe even a fountain of youth in a cup.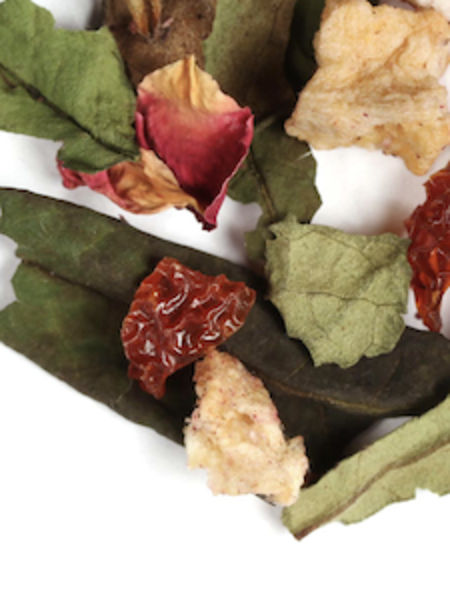 Earl Grey Lavender - For something a little richer but equally soothing, our lavender earl is a creamy, citrusy, floral delight. As a latte, it is the perfect companion to a chilly spring day.
Berry Crème Compote – Available in loose leaf bulk as well as in decorative tins, this creamy, berry rich tisane is a springtime treat!
Lemon Meringue Green – Lemons lift the soul and meringue tickles the palate. A classic dessert in tea form! Also available in loose leaf bulk and decorative tins.



These are just some options for your spring tea menu offering. Samples available upon request. May you enjoy the season in all its awakening glory and entice your customers to do the same!