Tea
Milk Tea, Boba and Kombucha Tea Base Suggestions
Great things come from great beginnings, and if your primary product is one of these popular drinks, you must start with high quality leaves to achieve the aspired greatness.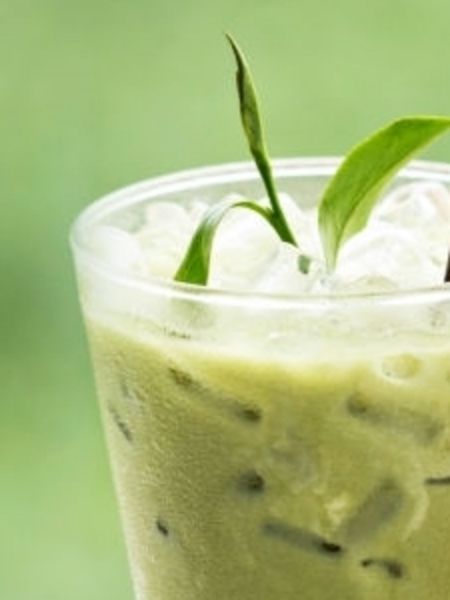 For these brews, most prefer unflavored pure teas, although flavored teas and herbals can also be successfully used. Please consider some of our most popular base teas for milk tea, boba tea and kombucha, described below:
Ceylon Sonata – This black tea OP grade from Sri Lanka is an all-star for many applications. Lively in the cup, it offers notes of red fruit, hints of citrus rind, a bit of caramel and a whisper of rose for palates that can discern such nuances. All these layers make it an ideal base for almost anything for which you need a classic black tea taste.
Gunpowder – A classic green tea from China, the best Gunpowder green tea is lightly smoky with mellow green tea notes. The gentle smoking of the rolled tea leaves, reduces astringency and adds a softness to the infusion. This popular choice tends to be relatively inexpensive and thus a great green tea base.
Rooibos, Green Rooibos - Grown in South Africa from a native bush with needle-like leaves, rooibos is naturally caffeine-free. Kid-friendly and nearly impossible to over steep, rooibos also offers antioxidants in levels similar to green tea. Traditional red rooibos is fully oxidized much like black tea and green rooibos is less oxidized, as with green tea. Taste-wise they are considerably different but both very smooth in the cup. Red rooibos is medium-bodied with fruity, piney-citric notes. It can be medicinal to some, especially when paired with cherry or berry flavors but is much richer than traditional herbals. Green rooibos is lighter-bodied with light fruity notes. It is not medicinal and makes a great base for almost any flavor.
Honeybush – Honeybush tea is also grown in South Africa on a plant related to rooibos. Equally smooth, rich in the cup, and caffeine-free, honeybush differs with its intense fruit and honey notes, which give it descriptive moniker. It is a great base for fruit as well as nutty, creamy flavors.
White Peony – White Peony is white tea grown in China from the same plant as black, oolong and green tea but is only steamed or fired and dried to prevent any oxidation. The result is a light bodied cup with melon and cucumber notes. It is less temperature sensitive than green tea but a much more delicate cup. Serves well as a tea base for fruity and creamy flavors.
Formosa Oolong - A Taiwan oolong that is oxidized less than black tea offering similar depth for traditional black tea lovers, in a slightly lighter bodied and smoother form. It has inherent notes of peach, light nuts and subtle honey. It naturally pairs well with peach, apricot and mango type flavors but also other fruits and nut notes. Formosa Oolong Wonderful as an iced tea or as an exotic base for your tea drinks.
Decaf Ceylon – For your decaf tea needs, our Sri Lankan grown CO2 decaffeinated tea offers more body and richness than typical decafs. The CO2 method removed caffeine without stripping too much of the tea flavor, ensuring a satisfying cup and making a great base for tea drink applications.
Masala Chai – Our bestselling black tea chai blend with traditional spices and full-bodied Ceylon BOP tea base. Popular with our café clients and tea shops alike, it brews bright spice notes with a rich tea taste. No added sugars so you may control the sweetener and much fresher than syrupy, mediocre concentrates.
These are our most popular, but please explore further. Success starts with inspiration and reaches fruition with diligence and fearless experimentation!