Tea
New Products at Adagio Teas Wholesale
Our product development team has been working overtime! Here are some new things to share with our wholesale clients: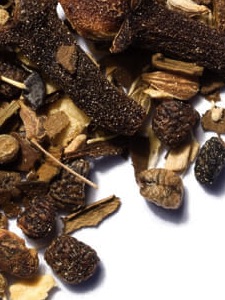 Flavored Matcha– After successful testing in our stores our flavored matcha are now available in wholesale. We lightly flavored our high quality, Japan sourced matcha with powdered flavoring. We used just enough flavor to entice the matcha newbie, but not too much to bury the matcha deliciousness. No sugar is added to spoil the health benefits! The varieties are: peach, chocolate, mocha, cinnamon-apple and raspberry. They are currently available in 2 oz tins for retail with one-pound bulk bags to become available by mid-April. All our matcha option for wholesale are now located under the new Matcha category on our dedicated wholesale website.
Bulk Herbs – Many of our clients have expressed the need for bulk ingredients for in-house blending. We are happy to now offer cloves, rose hips, hibiscus and cardamom seeds. These items are located under the new Inclusions category.
Gaucho Mate Chai – Toasted mate blended with masala spices for an energizing brew! Sure to be a bestseller, let us know if you would like samples.
New products and new product categories! Please continue to let us know what products we should consider adding to our line. Your suggestions are helpful and appreciated!