Marketing
Tea – An Affordable Luxury
Even with the economy pinching up a bit, tea still makes sense as an affordable luxury. With a tumultuous election year ahead in the US and weirdness all around the globe, tea offers comfort, energy and a respite from the stressors of modern life.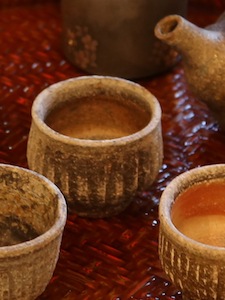 Encourage consumers to have tea on hand throughout their day to keep themselves even keep and ready to handle everyday living. When selling tea, consider that we are also selling a lifestyle that includes moments just for the sipper.
Consumers always respond strongly to visions of tea by the fire, out camping or by the pool, lake or beach. This type of imagery will connect to them on an emotional level and encourage them to seek tea moments. While the economy is rocky and presidential debates make our minds implode, we can all sit quietly with a great cup of tea for minimal cost: leaves, hot water and a vessel. An absolute steal compared to the value of inner harmony. Calculate the approximate cost per cup for the teas you offer and let them know how affordable luxury can be and that they are worth every penny.