Marketing
National Hot Tea Month
Here in the US, January is National Hot Tea Month, which provides a great opportunity to promote tea and all it has to offer. It coincides with consumers seeking wellness options this time of year; be prepared to educate the wellness seeking, detox oriented, health-minded consumer.
As tea professionals, we know that tea isn't a magic bullet and that while beneficial, tea needs to be paired with a sensible diet and regular exercise, but can certainly assist on the road to wellness. It boost immunity, benefits the heart, contributes antioxidants and stimulates the metabolism.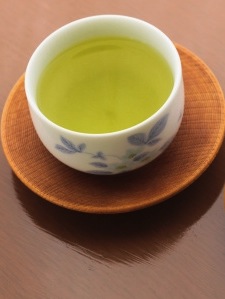 It is also a wonderful comfort provider, and people seeking to relax after the busy holiday season can enjoy tea as an indulgence with or without fancy preparation (such as tea lattes and the like). Tea is a nice accompaniment to winter activities such as skating, skiing and snowperson making. In this way it is similar to hot cocoa and cider, but a little lighter and of course, with less sugar if one desires.
Lastly, our favorite way to enjoy tea is as connoisseurs. Seeking the finest leaves and sipping away during the chilly months and cozy indoor snuggle times. It is a great time to explore the world of fine tea and entice gourmet-minded consumers who can only have so much bourbon, cigars and fine foods. Fine tea provides the same layers of complexity but without the hazards of these indulgences. Bottoms up on a nice Da Hong Pao (Wuyi oolong) or Ali Shan!
Health, comfort and fine tea enjoyment are three great themes to work with this month. Plan your promotions around these aspects and ensure a prosperous New Year!