Selling
Holiday Season Tips
Indications suggest that this will be a solid holiday season for tea sellers. Tea is trending, people are ready to do their holiday shopping, and tea awareness has never been better. If you've properly prepared for the season, you should be in good shape. Here are some thoughts/reminders for the depths of December: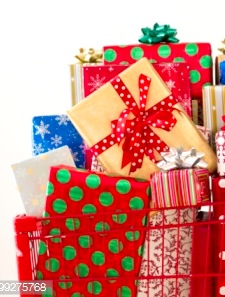 Reorder – As soon as you get a feel for which items are proving most popular. Consumers' tastes can vary from year to year. If you can sniff out trends early be sure reorder quickly!
Recovery – big retailers have a recovery team that will clean up and reset the sales floor after a busy day. Consider a similar plan for your shop and schedule helpers to restore things to tip-top shape.
Events – schedule events during non-peak hours to draw in new clients and to keep chaos at a minimum. Morning events work well to bring potential customers in and build up sales as the day builds.
Samples – Determine select samples to offer on different days and have them self-serve so your staff can all be in sales mode. Plan which team member does clean-up and replenishment at scheduled times.
Gift sets – Grab and go gift sets, make everyone's holiday life easier. Have signage to indicate pricing and content so your guests can easily find the most suitable. Take advantage of the season to offer 'connoisseur collections' in a higher price point and expose potential clients to the finer teas in life.
Food/Drink for crew – Consider ordering food platters and water for your crew so they can take breaks in peace and now have to wait in long food court lines. They'll appreciate it and come back fresher without having to battle the crowds.


May you all have a successful and joyous December!