Tea
Riding the Matcha Wave
The matcha tea trend is still going strong! Consumers enjoy the easy prep, rich taste, health benefits and versatility this tea has to offer. If you have not added matcha to you tea offering, you may wish to consider.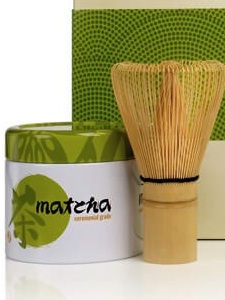 For those who are new to tea, matcha is a traditionally Japanese form of green tea, where the shade-grown leaves are deveined and then ground into a very fine powder. Preparation usually includes whisking it into hot water until a foamy froth forms on top. It lends itself well to lattes, desserts, and even as an addition to water bottles (making what was once considered esoteric very accessible)

We've recently added matcha accessories to our teaware offerings; ride the trend wave by offering matcha, matcha accessories and matcha gift setsmatcha gift sets this holiday season. Suggest ordering early, as these will prove to be popular at crunch time. Beat the rush and stock up soon.