Marketing
Holiday Tea Gifting
Nothing captures holiday season sales like ready-to-go gift sets. Shoppers get overwhelmed with the hustle bustle of the season and underestimate their time needs. Be their holiday hero by making gift buying easy, which will pay off for you in added sales.
Have ample sets of various types and a few price points displayed near your high traffic areas for maximum exposure. Add attractive, descriptive signage to further illustrate their value and have your crew start mentioning tea as a gift by the end of October to plant mental seeds for the upcoming season.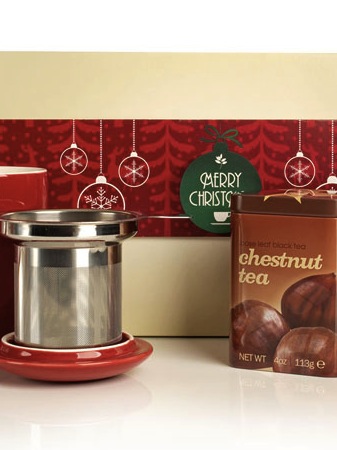 If purchasing ready-made gift sets from your vendors the importance of ordering early really cannot be stressed enough. Just the same, if creating your own gift sets in-house, ordering the various materials to do so should also be done as soon as possible. This writer implores you to do so. Surely all your vendors would do the same.
Tea is enjoying high popularity in the US, so be ready with the most gorgeous gifts to have a successful holiday season!
(Would you like to see our gifts? Click here.)