Industry News
2016 Tea Landscape
Gourmet tea is truly hitting its stride as more and more mainstream consumers are embracing it as part of their daily lifestyle. While drawn to tea for the reputed health benefits, they stay with it for the wealth of flavors and superior taste.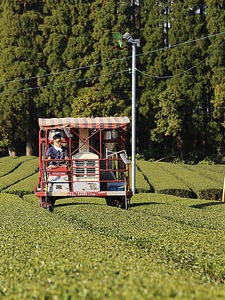 Mainstream consumers are primarily drinking flavored varieties that are newbie friendly and easy to understand. Some will go on to experiment with single estate, unflavored teas to perhaps become connoisseurs. The finer aspects and intricacies of premium tea and the best modes of brewing especially intrigue Millennials who grew up with access to it. This all bodes well for the intrepid tea purveyor as it means more fine tea consumers than ever before.
The key now is to find a way to engage the right consumer for you. Define your business style and tea selection and promote it in a way that connects you to your ideal consumer. Communicating how you carefully choose your tea menu and why you have chosen each selection will illustrate your commitment to quality and provide comfort to the consumer who chooses your business as their tea source. Be descriptive with your menu to manage customer expectations as far as taste and what each tea has to offer. The more pithy info you provide, the better informed and comfortable your client will be.
Stay alert to flavor trends in the culinary world, which hold so much sway with the average consumer. When you see a flavor becoming popular in restaurants, confections and other beverages, be sure to add it to your menu to take advantage of the swelling wave of popularity. As we move into the New Year, remember health benefits, flavor trends and aficionados will drive the tea landscape. Stay sharp!