Selling
Key Items for Holiday Season
As holiday season lurks in the shadows, it is time to think about purchasing key items to entice the gift shopper. As tea enjoyment becomes more mainstream, tea gifts will follow suit. Some thoughts to help your planning follow:
It is beneficial to have a range of price points. Shoppers are still very cost conscious in our current economy and may respond well to items or gift sets in the $10-$15 range and $20-$25 range on average. Plan to have a couple items or sets in higher ranges ($50 - $100) as well for those seeking to impress.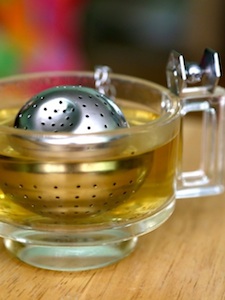 Tea Gadgets – Look for cute and functional. People respond to fun and whimsical for low cost tea gifts. Interesting infusers and colorful timers are handy and make for great sale add-ons. This even works for jaded tea enthusiasts by adding a touch of playfulness.
Teapots – Teapot designs cover a wide spectrum of style and colors to appeal to various personalities which makes choosing what be may popular can feel a little like prognosticating. Seasonal colors like red, blue, white and green keep their appeal into the rest of the year while those with snowflakes and Santa apply only to the winter holidays and may languish on your clearance table or stock room shelf for some time. Alternatively, trendy colors can usually be determined by peeking through a few home and garden magazines. Remember to seek those that have an infuser for the loose tea drinker. Modern gravity style infusers are a must have for their ease of use and popularity!
Electrics – Variable temperature kettles are the must-have convenience item for any tea fan and make for great gifts. The price point is naturally higher, but ease of use and safety of the auto-shut off make them the ideal when one wishes to give someone something they might not buy for themselves. Tea makers are also trending and a good option for the high end gift seeker as they vary from $99 to $250 or so in price range.
Stove Top Kettles – Some whistle, some don't but all have their place as a classic kitchen staple. Look for those with either a modern flair or classic design to ensure they don't sit around. Glass kettles are fun to use and match any decor.
Lastly, make your choices soon and purchase early to avoid missed opportunities. Consider your displays for these items when planning and any promos to make sure you have space and purchase an adequate amount. Holiday season will be here before you know it!