Marketing
Cider Donuts and Marketing: LTOs
Every September the denizens our town eagerly await the annual reopening of the local cider mill. Only open from September through the holiday season, the cider mill is a popular stop for locals and tourists alike who come to partake in pick-your-own apples and of course, delicious cider. But what this autumn enthusiast is looking forward to is their amazing cider donuts.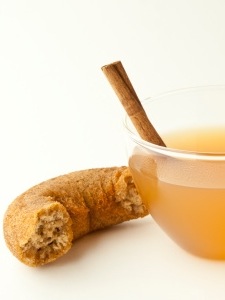 Around mid August, every year my tastes buds start to tingle and I literally dream about those darn donuts. Donuts of the non-cider variety are not hard to come by, nor are we at a loss for pastries in general here in Connecticut, but there is something about the seasonality of these little treats that creates a special affection for them. The rarity of their availability makes them seem all the more precious. (Not to mention, they are darn good.)
Naturally, it is not practical for most of us to only open our businesses during peak season, but having a few special teas or tea drinks that are solely available for a limited time builds anticipation. This anticipation of a rare treat can draw an annual client base to your shop and with a little luck, they will make additional purchases while there.
The limited time offer item is a proven enticement in the world of marketing, especially when associated with a special time of year. Prior to moving to this town, I had no desire for or even thought about cider donuts. Several years later, after repeated exposure, they remind me of all the good things autumn has to offer: cuddle weather, turning leaves and glowing fireplaces - all in one delicious bite that is only available for a short time.