Tea
Summer is Here
Hello and Happy July!
For those of you who attended the World Tea Expo, you know it was a fast paced couple of days. While there we had many great conversations and got to see many tea friends, old and new. The energy of the show was vibrant, as one would expect when tea folks convene. Hope everyone who attended enjoyed it as much as we, and if you didn't attend – we hope to see you next year! There's no place like it where you can be surrounded with people as passionate about tea as you are!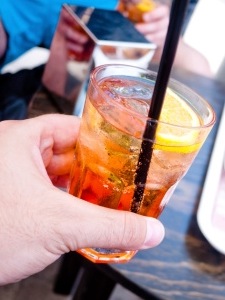 As we slide into July and the hot summer months here in the US, everyone's iced tea plan should be in full effect to convert those non-tea holdouts into tea enthusiasts. If you are a new business or newly embracing the marketing value of iced tea, you can find some iced brewing basics in an old issue of Teamuse. Refreshing and sometimes more easily received than hot tea, iced tea can connect your business to new customers.
Here we are hip deep in tea samples. Roughly half of our 2013 harvest samples are selected and en route to our main hub, but we still have the second half to select and consolidate into a shipment. Some cool and wet weather in early spring affected the jasmine teas but I hear the more recent samples are improved and on the way to our eager tasting cups. (It's a tough job, but someone has to do it!)
Lastly, we hope you find some time to power down and get to relax. Summer flies by and it won't be long until September is here and the hot tea push begins anew. Happy sips!