Marketing
TeaMap Notes - The Overview Section
As most of our TeaSmart readers know, TeaMap is an online listing of tearooms. It is a free service provided by Adagio Teas for both tearoom owners and tearoom visitors to help build the growing US tea industry.
The tearoom owner can manage their listing on TeaMap by adding pictures, events, hours and a description of their business. The description is referred to as the 'overview' in the TeaMap admin and should contain a detailed description to complete the listing. Many times while reviewing various tearoom listings we will notice that the overview section has not been completed. The intention of this section is to describe your tearoom's features and offerings to best manage the expectations of the potential customer. Tearooms come in many styles and each has their unique way of offering high tea, casual tea, medium tea and low tea. (ha-ha) If a customer is looking for a particular type of tea service or tearoom style, having a well-written overview can help them decide quickly whether to pursue your venue and thereby prevent disappointment and the dreaded negative review.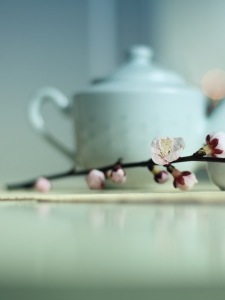 Most complaints found in tearoom reviews can easily be averted by accurately describing your tearoom, most especially if reservations are required. An unwanted walk-in can be awkward for the business and embarrassing for the unsuspecting visitor. The very top of your overview should mention that reservations are required (should that be the case.) Detailing the general fare offered and price range is also helpful. Reviews often mention price and the cuisine offered as a point of contention. If you employ a chef versus a home-style menu, be sure to mention this valuable skill level so clients will understand what they are paying for prior to their visit.
Tea aficionados are becoming more prevalent as the US is developing its own tea culture. If your tearoom offers higher-end, single estate gourmet type teas brewed to perfection, be sure to mention this in your listing to attract them.
Prohibitions such as no small children should certainly be mentioned as well as added services like accommodating special diets. Anything that a client should know prior to visiting your business are valuable additions to your overview. Through the overview section you can use the vital moments when a potential client is viewing your listing to communicate clearly for maximum impact. This could ensure a good match between customer expectations and what your tearoom has to offer.