Staff Training
Internal Communications
Every thriving team-like entity, be it a family, school or business, requires good communication. Your business probably utilizes many parts to run efficiently; and so many of these parts are human. Humans require information to operate optimally and the only way to disseminate information is communication.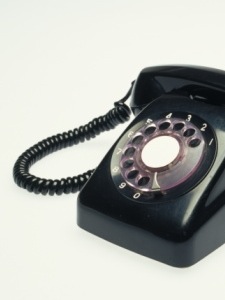 Devising a system for communicating with your staff and keeping them in the loop with promos, new items, and training reminders is a key to success. Well-informed employees tend to be less frustrated and to feel valued in their role.
These systems will vary based on the size and type of business you have as well as the level of technology you and your staff are comfortable using. Some smaller shops and cafes like to use printed matter kept in a binder for all staffers to access. Larger tech savvy businesses may have internal email systems for electronic bulletins. Here are some points to ponder:
Informative – Communications should be as informative and as concise as possible. Humans have limited attention spans and if your team needs to look after customers and/or have sales goals, their time will be precious.
No Negativity – Keep it upbeat. Don't use general bulletins to critique or scold staff members. Those communications should be private conversations and not published as a means to shame staffers into compliance. Don't do it!
Frequency –Determine a minimum frequency for when news should be posted. Weekly updates seem to be the most popular, but in some cases daily briefs might make more sense in a retail or service setting or during peak season, such as the holidays. Staffers should be informed of the frequency so they know when to check for updates.
Personal News – Including occasional personal news about your staffers can help build team cohesion and make them feel important and appreciated. Birthdays, personal achievements, etc. are nice items to share – with their permission of course!
Acknowledgement – For important news such as that which might be procedural in nature, have some means for acknowledgement. This can be having each staffer initial printed materials or by some electronic means. A simple "please let me know you have read this new brief by email reply" would certainly suffice if this is your main means of communication. You want to be sure your team is staying informed!