Tea
March Melange
March 2013 has much to offer for events and occasions. Passover, Easter the official beginning of spring as well as St Patrick's Day festivities. Keep the decorations handy for quick changes and have holiday tea promotions ready to go! Now although the snow is stilling falling here in Connecticut, let us talk about iced tea:
Our savvy business clients are already thinking about the upcoming iced tea season and planning their attack. When the warm weather comes, having your menu planned and purchased in advance makes for a smooth, hassle free transition. Consider several options of various tea varieties and include a few caffeine-free for those who are sensitive.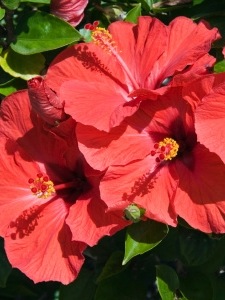 Popular for iced teas are those blends that contain hibiscus, such as many fruit tisanes. Hibiscus adds brilliant color and a complex tanginess to dried fruit and herbal mélanges, and receives praise from health practitioners for its vitamin C content and some indications of lowering blood pressure (though more research is needed.) Great tasting and soothing as hot teas, these tisanes really refresh when served chilled. You can find Adagio's hibiscus tisanes on our wholesale website here.
When brewing iced teas, making a 2 to 1 concentrate (using twice as much leaf per water volume as one normally uses per cup,) then dispensing over ice is a proven method for quick chilling. For this, we like our IngenuiTEA 32 oz teapot. While the smaller size is popular in the cooler months, our large version becomes the belle of the ball during spring and summer. Be sure to order soon to ensure availability!