Marketing
February Fun!
Your poor customers likely made resolutions early in January only to have them undermined by sweet, innocent February - the month that comes in quietly and entices everyone to indulge in chocolates and pink candy hearts. But we, the tea people can save them! If you offer Valentine's themed tea blends, especially those with a chocolate bend, you can save at least some of January's hard work with tea deliciousness.
Tea and chocolate are great companions and can even satisfy the same palate needs. A rich Golden Monkey or creamy, smooth Golden Yunnan offer the same divine character as a hunk of fine dark chocolate, but paired with each other, and you've got magic!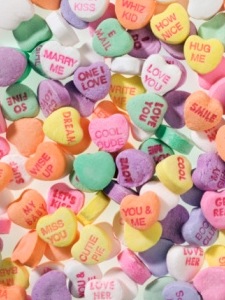 In addition to Valentine's Day, this year Mardi Gras falls in rosy February making for some additional festivities. King Cake and Formosa Oolong or a bright Ceylon make for a delicious pairing, as would our Vanilla Green.
February is also National Heart Month. What better way can we celebrate heart health than to introduce the wonders and benefits of regular tea consumption to the unenlightened?
Gear your retail gifts and events to the fabulous themes above and have a wonderful February! Keep warm!