Selling
Wintertime is Tea Time
With the holiday season in the rear view mirror, we move boldly (mostly) into a bright and shiny new year. For most retailers this is a time of being less busy with the exception of gift returns and gift card redemption. Tea retailers slow down a little, but this is truly our busy time of year. Tea is a great companion for all winter activities such as skating, sledding and warming by the fire. Be ready for latte-loving warm beverage seekers looking to defrost from winter's chill. Spiced teas and those with nutty flavors are usually preferred this time of year. Also appealing are citrus flavors which are a bright pick-me-up should the winter doldrums creep in.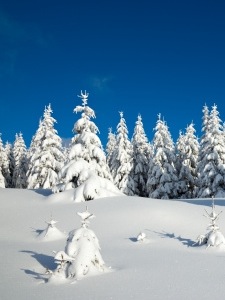 If your clients are seeking to honor their annual health-centric resolutions, tea can fit this need as well. While all camellia sinensis teas have benefits to offer, green teas and white are the perceived super stars. Superior quality means no need for the addition of sweeteners or creamers.
Simple leaves and water make for a naturally healthy beverage choice. Herbals are also a popular choice, some for their relaxing qualities and others to energize. Don't forget Pu Erh, mellow, earthy and forgiving, they are long revered for their ability to assist the body in many ways.
Our tea choices for January are: