Selling
Season's Greetings!
Can you believe it is already December? We are two thirds through Q4 and sliding into the chunkiest, most hectic part of the year. Although, those of you in the northeastern US know that November was unusually challenging post Hurricane Sandy.
Adagio Teas' main facility is located in Garfield, NJ not far from the Passaic River. We were fortunate to not sustain any damage or flooding but were without power there for a few days causing considerable back up to our operations. Still this is nothing in comparison to the experiences of others, and for this, we are grateful.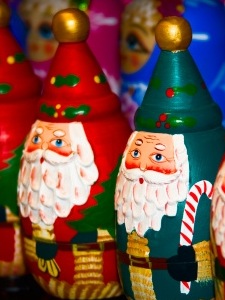 Happy to say that we are operating fairly close to normal, all things considered, and looking forward to a lively holiday season. Most of our teas are back in stock and holiday favorites are selling well! Our best selling IngenuiTEA teapots are also freshly received and ready to convert even the most stubborn loose tea skeptic.
Other items that are selling well for our resellers and us are the cute as can be Stocking Stuffer tins and colorful personaliTEA teapots. We also offer pretty glass teaware , cast iron pots and cups, and some precious Yixing for your oolong aficionados on our wholesale website. Hope you find something in our line to help make your holiday season a success.
Lastly, we offer a big thanks to our customers who were so gracious during the weeks following the storm. Your patience and understanding is greatly appreciated. Wishing you all a happy, healthy and successful December!