Industry News
World Tea East - 2012
Back for its second year, World Tea East is coming to Philadelphia on October 2-3 to bring east coast tea industry professionals together. Happy to say that Adagio Teas will be exhibiting again, with yours truly waiting to meet you at booth 201.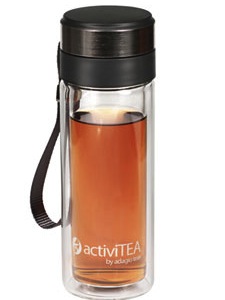 We will be displaying our new items, such as the colorful additions to the personaliTEA teapot line, a stainless steel infuser, and activiTEA travel tumbler. Of course, we will also have some of our proven bestsellers such as ingenuiTEA , our electric kettles and holiday gift sets available for you to behold.
Last year's event was well received, with many attendees expressing how happy they were to have this eastern US venue. Looking forward to meeting new tea purveyors and seeing our current customers. See you in Philly!