Marketing
August 2012- Keeping it Fun!
While August may not have any major holidays, it resonates with most as the end of summer. In a sense, the summer season is a holiday in itself! A few short weeks and it will be time for back to school and dreaded daily grind. As the summer winds down, iced teas are still on tap and popular as ever. The increase in tea consumption continues to grow as tea edges its way into the mainstream.
Even as tea teeters on the verge of mainstream awareness, it remains important to provide customers with tea help and tea info. Our cautions about brewing temperatures, steep times and leaf quantity can make tea seem too difficult for the novice and perhaps be off-putting. Planning tea educational events is still essential for the growth and prosperity of tea sellers and our developing industry. But how do we keep our audience engaged?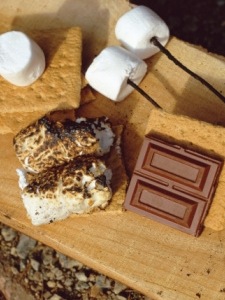 While teaching consumers about the intricacies of tea, we must keep the fun. Tea was historically perceived as fussy and had a strong association with all things "proper." Much has been done to dispel that notion, with new generations taking interest and tea taking on a modern vibe. Keeping the fun and joy in what we get with each cup is crucial to sharing, teaching and creating new tea enthusiasts.
As we create access to tea enlightenment, we must be aware that there is more one than path and that tea appreciation has many levels. The entry levels especially should have an element of fun. For some of us tea is a kind of Holy Grail, something we have built our lives around, but for the average person, it is just a really great beverage that adds something good to their life.
So what can August offer in the way of fun? There are plenty of options! Here are a few semi holidays around which you can build FUN tea events:
Aug 3 - National Watermelon Day
Aug 10 – National S'mores Day (woo hoo!)
Aug 13 – Left Hander's Day
Aug 26 - National Dog Day
Aug 30 – National Marshmallow Toasting Day (no, I didn't make that up!)
Aug 30 – Frankenstein Day (author Mary Shelley's birthday)
Finally, August is National Picnic Month, which is probably the best way to draw summer to a close. Plan a "Tea on the Road Workshop" to keep the leaves in circulation as late summer vacationers head out to their favorite picnic locations.
Wishing you a happy August!