Selling
Great Gifts: Cast Iron Teaware
While merely October, savvy retailers know the season of giving will soon be upon us. Gorgeous tea wares and delectable teas always make for great gifts as they provide comfort, beauty and enjoyment. Be ready this year with a fine selection of cast iron teaware.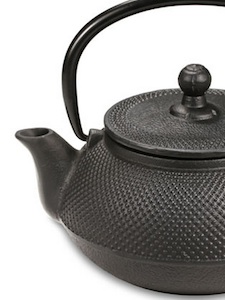 Cast iron wares have long been hailed for their heat retention, beauty and durability. We recently added a fourth style to our cast iron teapot line: our elegant Nara teapot, which bears the classic small hobnail design in timeless black. All can be offered in charming sets with matching teacups and a selection of teas for the connoisseur or hard to please recipient. Each teapot comes with a stainless steel infuser for easy leaf removal and is glazed on the interior. Fairly priced and beautiful to display, our cast iron tea wares make a great choice for your gift options.
We plan to provide you with other popular gift suggestions as we approach the holidays. Remember that planning and purchasing early usually affords the best selection!