Industry News
Starbucks Announces Teashop Plans
The anticipated news has been revealed! Tea professionals have been murmuring for months about what Starbucks' has been planning after recruiting Charles Cain. Now we can settle our bets, as they have announced plans to open a teashop in the Seattle area for their Tazo brand in October of this year. This is not a surprise to tea industry insiders as this falls in line with Cain's prior experience.
It is very interesting to see this development and encouraging that Starbucks deems the US tea market to be strong enough to make this venture. It certainly can be indicative of a sign that tea culture is alive and growing quickly here in the notoriously coffee-centric United States - and that big corporations have taken notice.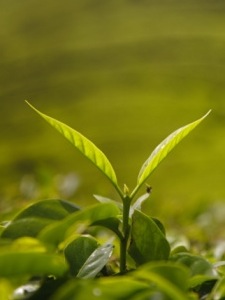 The Tazo brand, while popular with mainstream consumers, lost its allure with more devoted tea fans somewhere along the way since being acquired by Starbucks. It will be exciting to see how this line is refocused and hopefully elevated to draw in the ever more sophisticated tea customer.
Watching tea getting its well-deserved attention from the 'big guys' is certainly gratifying, exciting and to many, seems overdue. It stands to reason that what comes next is other retailers following suit and thus creating more tea fans through their deep pocket marketing efforts.