Marketing
June Tea Biz Ideas
June is here and summer will officially begin! While many tea businesses will slow down due to warmer weather and vacationing locals, there are still ways to drive business.
Creative Tea Drinks – Infuse your iced teas with local, in-season fruits and herbs for a refreshing touch that connects you to the community or have a theme to suit local events.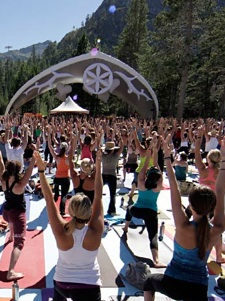 Be Where The People Are – Festivals, fairs and beaches draw the human creature out and about during the fair weather months. Consider a conversion to a satellite version of your business that you can bring to the more populated areas. This could be a booth at an arts and crafts venue, a kiosk at an outdoor shopping area or cart at the local beach. Be visible and get the word out!
Host Seasonal Events – If taking your business on the road won't work, be the draw! Devise events that complement your local community, such as strawberry festivals (if your town has local growers) or provide something your town may be lacking - perhaps a luau? Oh, yes! Grass skirts required!
Even though it maybe a combination of hazy, hot and humid, people love getting out and about. Offer fun and refreshments and get the word out. Take advantage of all summer has to offer and the easy, danger-free refreshment tea has to offer.