Tea
July 2012 - Popular Iced Teas
July is the perfect summer month in the northern hemisphere, bracketed by busy June and smoldering August, July is all about beaches, picnics, vacations and cold beverages. In years past, July would slow dramatically for tea people and business would all but come to a standstill. These days as our culture seems to be changing, we see that iced tea is becoming the hot weather refreshment of choice. Hailed for its deliciousness and natural calorie free nature, tea is perfect for hot weather and relaxation time. Fruity, flavorful blends, while delicious when hot, can really be spectacular iced. It is notable that people tend to guzzle iced tea where they might merely sip hot teas.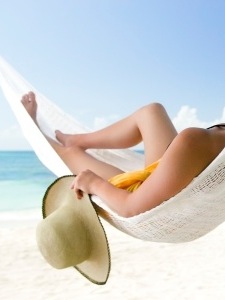 Here are a few top blends favored for iced:
Green Rooibos Bonita - A happy, sunny tropical delight that is naturally caffeine-free and great for all day drinking. Who can resist the juicy freshness of strawberry, peach and citrus?
Fruit Medley - Also caffeine-free this summertime star goes by the alias "Fruit Sangria" in our retail ready tins. Sangria-like in its bright fruit notes and tangy hibiscus, Fruit Medley delights and enlivens when iced.
Casablanca Twist - Adagio Teas' take on Moroccan Mint, made with a fruity Darjeeling instead of the usual gunpowder tea. This tea is popular for its refreshing mint and complex Darjeeling notes.
Of course we have many more to offer, as most of our flavored teas do make great iced tea. Perhaps you might consider blending a few of them yourself for a summertime house blend? May you find inspiration in our assortment and a little time to relax yourself this July, for the busy season will be here before we know it!