Marketing
Teamap - Frequently Asked Questions
Spring and summer are busy times for tea room owners. Here are some answers to our most frequent questions about Teamap:
Where did my reviews go?
Reviews over 365 days old are automatically removed from Teamap. This is to ensure relevance as so much can change in a year. You may wish to mention Teamap to your customers to encourage more frequent reviews.
Help! I have a bad review! What can I do?
Don't panic! Simply log in and respond to the review graciously. Thank the reviewer for taking the time to share their experience so you can learn from it and if you are inclined, invite them back. Other potential customers are aware that you cannot please all the people all the time. They will likely be impressed by your openness to critique.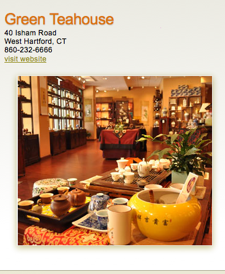 How are the rankings determined?
Rankings are determined by an automated system that looks at many different factors. One of these factors is certainly reviews, but other criteria are also considered. We do not disclose all criteria to prevent manipulation.
How do I add a picture?
Photos can be added two ways. The first is to log in into your listing and upload one interior and one exterior pictures to be the primary ones on your listing. The exterior will be used as the thumbnail pic when listed with other tearooms.
The second is to upload them directly from the page for your listing. Usually, these are for photos submitted by your guests but you may also use them to enhance your listing.
Will you remove a review for me?
In most cases we will not remove a review. Only under certain circumstances will we do so. For example: use of profane language, personal attacks or inappropriateness.
My shop is closing, how do I remove my listing?
Please email us to have your listing removed.
How do I get my login?
Email us with your state and business name. Please also include your phone number in case we have questions.
How do I add my business to Teamap?
To add your tearoom, simply go to Teamap.com, and choose your state from the location drop-down menu. Then scroll down and look for the "Not Yet Listed?" box. Click the "add your tearoom" button and fill in the form.
CLOSINGS
Lastly, if you notice a tearoom listing on Teamap that you know has closed, please send us an email. Often we do not get notified when businesses close and greatly appreciate any assistance. Have a great May!