Marketing
Happy April 2012!
April is a lovely month, notorious for showers and flowers here in the Northeast; though this year we have a head start on the latter! Easter and Passover fall early in the month while Earth Day and Arbor Day (Hug a Tree!) are in the second half. It is also National Autism Awareness Month and National Poetry Month. It seems April is full of fun and meaningful themes for your tea business!
In the tea world, harvest season is already beginning with first flush Darjeelings offering us their first tender buds. Happily, more harvests are right around the corner and I'm prepping my tasting cups and last year's samples in anticipation. As always, we are hoping to find old favorites as well as some new and interesting teas.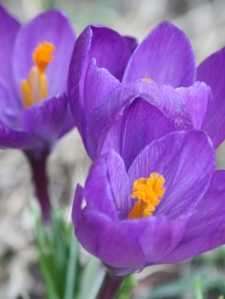 One of our bestselling tea ware items is due back in stock this first week of April. UtiliTEA is our first variable temperature electric kettle. An adjustable knob controls temperature to suit the tea of choice and the brewer's preference. Teaching consumers to use water well under boiling for delicate teas such as green, white and some oolongs is much easier when an appliance eases the process. Humans tend to avoid bitter things and by ensuring a smooth cup of green tea, the drinker is more likely to enjoy and continue on their tea journey. UtiliTEA is a bestseller, easy to use and affordable. For more information click here or email me.
We hope your April events are successful and fun! Be sure to update your Teamap listing with any changes to your business and utilize the event notification function to maximize this free service!
Happy Spring!