Tea
Sunlit Blooms!
Beautiful Spring! Blossoms blooming, bees are buzzing and teas are brewing. This year we are happy to present a lovely collection of three springtime blends in decorative tins for Mother's Day (or any of your vernal gift giving occasions) packaged in a handsome gift box. Our Sunlit Blooms are sure to brighten anyone's teacup!
These new blends are:
A Tisket, A Tasket - A sunny, citrusy green tea, with a hint of delicious vanilla. Contains green tea, lemongrass, sunflower petals, citrus peels, and lemon and vanilla flavor.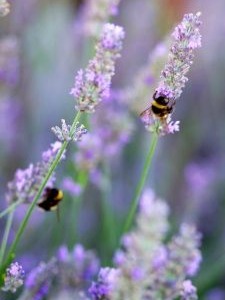 Bushel and a Peck - A lightly floral, fruity black tea blend. With black tea, jasmine green tea, citrus peels, chamomile flowers, and orange flavor.

Pocketful of Posies - A relaxing, naturally caffeine-free herbal tea blended from blackberry leaves, chamomile, peppermint, hibiscus, lavender flowers, and rose petals.

Packaged in cases of 6 sets for wholesale as well as separately (MOQ 6 tins per variety), these floral themed teas and tins will adorn your shelves with springtime splendor and attract the busy shopper bee!