Marketing
Victorian and Vivacious
If your Victorian themed tearoom is experiencing an uptick in popularity of late, you may be benefiting from a renewal of interest in 19th century culture.
Interestingly, the popularity of the Sherlock Holmes movies as well as the BBC series also based on Sir Arthur Conan Doyle's most famous detective, feed this renewal in the Victorian and Edwardian eras. On our retail website where consumers can blend and name their own teas, we have recently seen many Sherlock themed blends created. Taking tea of course, is a delightful way to travel back in time a hundred and fifty years or so and image solving difficult cases with Holmes and Watson.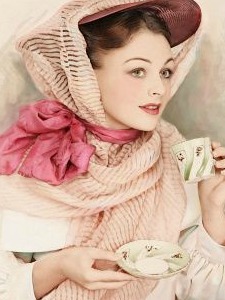 Steampunk enthusiasts may also be seeking Victorian style tearooms to enjoy some tea and civility. Described as a sub-genre of literature (primarily sci-fi) and design that features the anachronistic technologies, culture and fashions of the 19th century, Steampunk has had a devoted following for quite some time. Again tea is key in embracing the style and feel of the period. It would be fun to offer Steampunk themed events if you find there is local interest and devotees. Just be prepared for some possible outlandish attire!
The UK television series Downton Abbey has become quite popular and while set in a later time period than the Victorian era, still can generate interest in all thing British and of a different time. Yes, more tea! Perhaps a nice Assam, brewed strong with a touch of cream?
In our multi-tasking modern world with all our electronic gadgets and gizmos, a Victorian tearoom can be a wonderful and needed respite. Hope you make the most the renewed interest and devise some wonderful events!