Industry News
World Tea East - Sept 9-10
Eastern US tea folks are heading to Philadelphia this month for the World Tea East September 9-10. This trade show and educational conference brings tea professionals together for networking, honing skills and sourcing.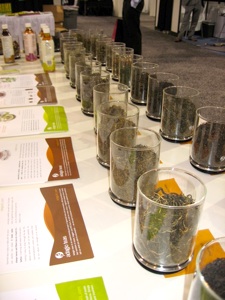 Adagio Teas will be exhibiting at booth 214, smiling and ready to meet you. We will bring some of our many teas and wares for your perusal and are looking forward to the opportunity to connect. With so much growth in the tea industry, it helps to hear about business needs and experiences in these wild economic times.
Educational opportunities will be presented at the show primarily in the forms of tea tastings and marketing lectures. Our own Charles Cain will be presenting: "Tea 201: Finding Profitability." Charles is known to pack the house! Also the Specialty Tea Institute will be conducting certification Levels 1 and 2 courses that same weekend on Sept 10 - 11.
For additional information about the show email me or visit the World Tea East website. See you in Philly!