Industry News
World Tea East - Philly Recap
No one really knew what to expect from World Tea East that was held in Philadelphia early September, but many of us were delightfully surprised. Despite foul weather causing floods and travel delays en route to the show, it certainly seemed well attended and as effective as the Las Vegas show.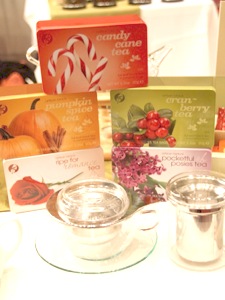 While not as big in exhibitor turnout, it was a good mix of what east coast tea businesses needed and what the show always has to offer. The first day delivered non-stop booth activity, which was great! There were so many folks we had only spoken to via phone and email but finally got to meet in person. In addition, there were quite a few new tea business professionals we were happy to meet. Everyone said they were very happy to have a chance to attend without having to take the extra time and expense of traveling to Vegas.
The Pennsylvania Convention Center had its own wonderful charm, artful yet cozy and with easy access to the adjoining hotel. Attendees hailed from Philly, the nearby Mid-Atlantic States, Florida, New England and even from the Midwest.
The reception held at the end of the first day was a great way to further conversations started at the show and catch up with tea friends. A lifetime achievement award was bestowed upon John Harney for his contribution to our ever-growing industry. Award presenter James Norwood Pratt invited Mr. Harney onstage for what became a humorous repartee between the two longtime friends recalling their tea (mis) adventures.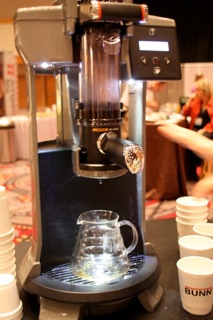 The second day, booth traffic was a bit more forgiving and I was able check out the Trifecta Brewer from Bunn. Originally designed for coffee, it has proven to have some speedy tea brewing ability. It uses water temp, time and turbulence to quickly draw the flavor from the leaf. It best feature is that it can be programmed to have up to 40 tea "recipes." Each recipe would be customized for any tea variety on a cafe or restaurant's menu and would enable the baristas to offer consistency from cup to cup. I got to view and taste a black tea demo and was pleasantly surprised by the result. While nothing may be better than brewing loose leaf the traditional way, the Trifecta may bridge the gap between busy servers and consistently good cup after cup for the food service industry.
Overall, the World Tea East was a success and well received by attendees. Going to these shows does wonders to recharge our tea batteries and in this case, gear us up for the busy season. The passion in our industry industry is so truly contagious that gathering tea-folks together starts an epidemic!