Industry News
Eye - Pea - Oh!
In the past month or so since the World Tea Expo, I've had the opportunity to chat with many of our clients and tea friends about life, the expo, and the tea industry in general. One recurring theme kept popping up in conversation - the Teavana IPO.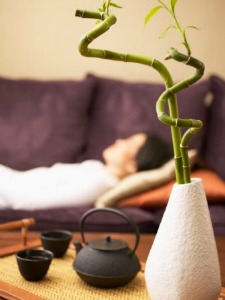 And with good reason - it is big news for the tea industry. Big, big news. Big darn news. Big because it is a landmark achievement for a specialty tea seller; big because of the potential it brings to the rest of the tea world. Theoretically and hopefully, this seemingly well-received IPO will bring greater opportunity to the fine tea purveyor. Perhaps using Teavana as a success story, business loans, lease bids and investors will be easier to obtain for the start up and established tea businesses. If this is true the milestone Teavana has reached could be clearing the path for much development in the US Specialty Tea Industry.
The IPO by all accounts, was successful and it seemed to follow a food and beverage trend with Dunkin Donuts premiering the previous day and Chef Warehouse the same day as Teavana. All of which launched pretty well! It seems investors were eager for some new blood, and understand that even when times are tough, not much is better than a good cup of coffee or tea. Comfort in a cup, for sure.
Cheers to all these companies on their achievements!
In at least one article about the Teavana IPO this week, the writer postulates that despite Teavana's aggressive plans to grow, the market for tea in the US may not be enough to support the expansion. This point goes a long way to illustrate the need for continued tea education, as we must draw in the mainstream consumer who at this point, may still have only tangential relationship with the beverage of our passion. Our industry as a whole has come a long way, but we are yet far from tea Shangri-La. Don't stop believing!