Selling
Dog Days Cometh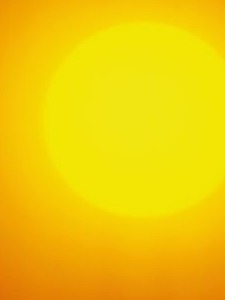 Here in the Northern Hemisphere, July brings the famous sultry weather associated with the "Dog Days of Summer." This time of year is named for Sirius the Dog Star and the ancient beliefs associated with its position in the heavens above. July days are typically hot and long, creating a desire for cold beverages and lots of them.
Tea is classically a cool weather business and so most tea shops experience a summer slow down, if not a complete halt, during the hot weather months. Many of you actually do not mind this as it affords an opportunity to take an accurate inventory, reorganize or even just take a much-needed vacation for the weary business owner. If so, enjoy the respite and take time to breathe, relax and rebuild. There is no harm and many benefits in all of these pursuits.
But some of you are workaholic entrepreneurs, and even though you now know there is no harm in enjoying the slow summer months, might instead be thinking of ways to improve your hot weather business. Well then, let us consider that most of the tea consumed in the US is iced bottled tea, known in the (3.3 billion dollar) industry as RTD (Ready to Drink) tea. That means LARGE amounts of people drinking cold tea from bottles. What better time to take advantage of the summer swells of mainstream tea drinking than with fresh brewed, premium-iced tea to entice their thirsty taste buds?
More and more, consumers are seeking healthier and tastier alternatives to the usual cold beverage options of soda, juice and water. This need is easily filled with a refreshing cup of high quality steeped leaves, poured over ice. Consider that consumers who may who may not normally enjoy hot tea for whatever reason will more readily accept iced tea, thus exposing the consumer to your offerings. If the iced teas can make this connection of new customers to your business, the result is potentially a broader audience during the cool weather, hot tea months.
Now if you are convinced of this notion and its potential, you may also wish to consider moving your iced teas to where people congregate. Having a booth or kiosk at local festivals, marathons, summer markets can expose your fine teas and business to folks who may not have considered even stepping into a tea shop. Iced tea is seemingly more mainstream, and more familiar. Every summer we see a bevy of summer only businesses placing good sized and fairly frequent bulk tea order so they can brew some large dispensers full of fresh iced tea and sell packages of the loose leaf to those who like the iced tea and wish to also brew it at home. That could be you, selling large cups of tea and getting exposure for your wonderful teas!
Of course, if you prefer, there is nothing wrong with hopping in a hammock under a shady tree, with a tall glass of oh, lemonade perhaps? We won't tell!